Traveling has long been popular, especially by air. In 2022, U.S. airlines carried an estimated 853 million passengers to different locations. These numbers wouldn't be possible without well-planned and designed airports. Airport designers need to consider every detail, from top to bottom, including the airport drainage. Drainage is essential to airport design and helps make travel during rainy weather possible.
Why Do Airports Need Drainage?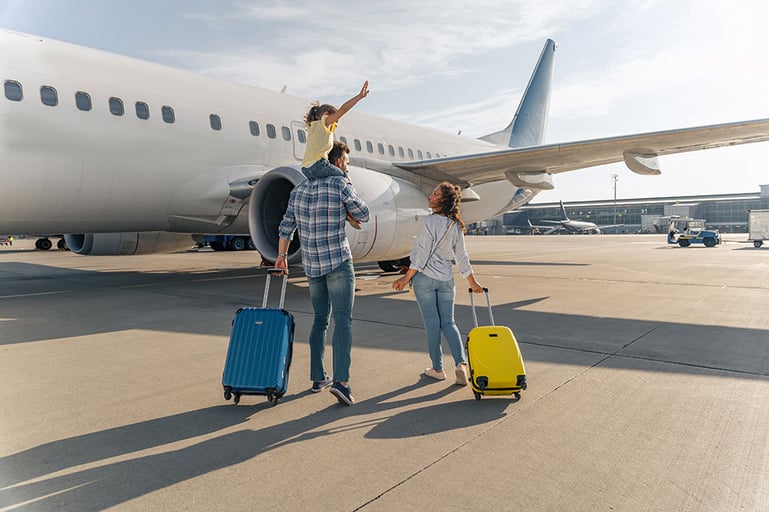 There are two sides to airport infrastructure: airside and landside. This includes terminals, parking areas, hangars, runways, and more. These areas serve different purposes, but they all require a drainage solution, like an airport trench drain.
Outside, especially on the runway, drainage is critical to allowing the airport to function normally during rainy weather. Managing water runoff will also help prevent hydroplaning for airplanes and other vehicles. A drainage system will also help prevent flooding, which could ground planes and create many other hazards, like surface erosion if it sits on the surface for extended periods. The reasons are similar for parking areas.
For airport hangars, drainage systems can keep water runoff from getting inside. It will also help catch any hose water or fluids from the plane during maintenance work.
When used in and around terminals, airport trench drains help prevent rainwater runoff from getting inside. If there is any internal flooding from a bathroom or other water source, the drainage system will also help to minimize the potential damage.
What to Look for in Airport Drainage
When selecting an airport trench drain, there are a few key features to look for, including:
Strength and Durability
Airport trench drains will be exposed to more than just rainwater. There is also fuel, cleaning solutions, and other potentially corrosive fluids. An airport's drainage solution must use materials that offer substantial durability to withstand exposure to these substances without corroding. Stainless steel is a highly durable material that can last many years without corroding and offers many other benefits.
Durability
By creating more usable space on your property, you are making an investment that will help to increase your property's overall value.
ADA Compliant
In terminals, safety is vital. Trench drain airport designs must keep the passengers and personnel in mind, with a user-friendly and ADA-compliant system. The right system will allow people, carts, and walking aids to go over it easily without the risk of getting stuck or tripping.
Aesthetics
Another essential feature of terminal drainage is aesthetics. Designers spend time creating an attractive airport space; the last thing they want is an airport trench drain to detract from it.
Easy to Maintain
Airport personnel already have a lot of work during the day; they don't want to spend hours cleaning a drainage system. A system that personnel can easily access and clean is ideal, and systems with clean-in-place capabilities are even more so.
Slot Drain for Airports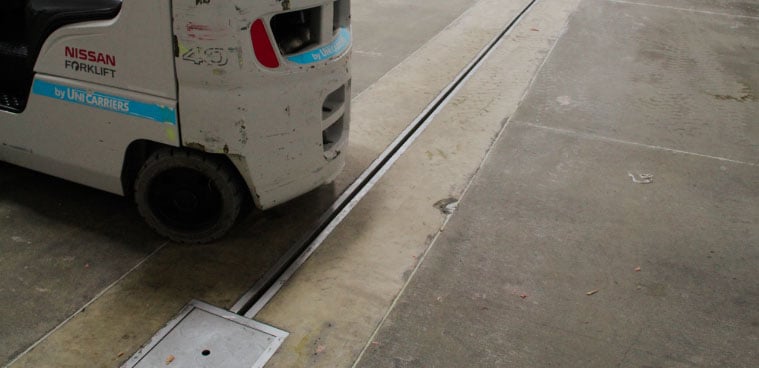 For a system that covers all the needs of airport drainage, look no further than the innovative Slot Drain System, a subsurface system, much like the traditional trench drain. They offer many models: the 10,000 and 9,000 Series are an ideal trench drain airport runway, hangar, and parking lot option, while the 7,000 Series can work great in and around the terminal.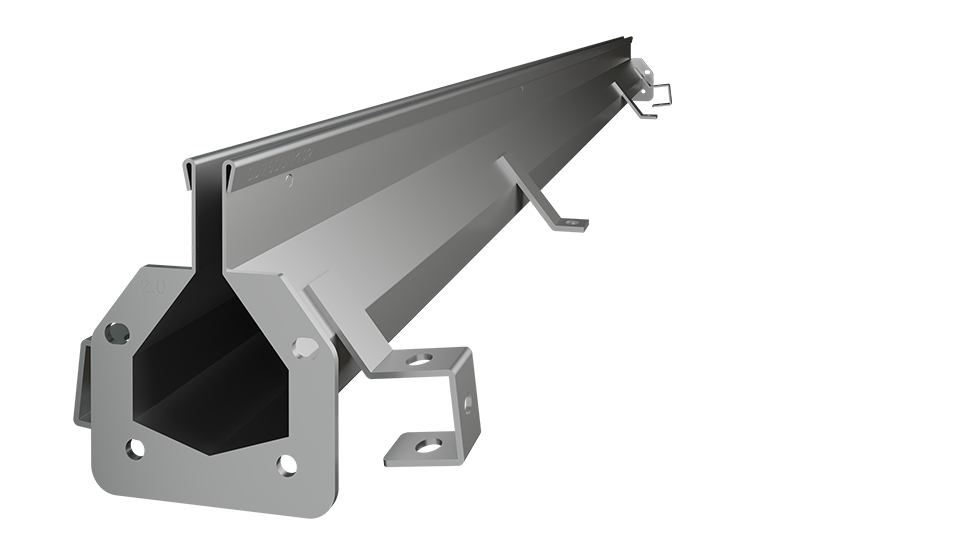 The benefits of Slot Drain include:
Strength
Slot Drain's design gives it a great load-bearing capacity. The 10,000 Series and 9,000 Series have a Load Class E rating, to help ensure that it won't bow or break under extreme pressure. The 7,000 Series has a Load Class C rating, another heavy-duty rating that allows the system to withstand substantial amounts of weight easily.
Durability
All models of the Slot Drain offer T316 and T305 Stainless Steel variations. They are NSF-certified designs that are sanitary and resistant to corrosion, extreme temperatures, and odors.
Aesthetic Design
When you want an aesthetically pleasing drainage system, there is no better option than the Slot Drain. Unlike other systems, the Slot Drain features a sleek, linear design and a slim channel for a grate-free design. This makes it possible for the system to become virtually invisible on the ground, to help ensure that it doesn't take away from the airport's look.
ADA Compliant
The 1/2-inch width of all Slot Drain models are ADA-compliant, which makes them safe for personnel, travelers, carts, and trolleys to pass over with ease – especially those who use aids like wheelchairs, crutches, and walkers.
Flow Rate
Airport trench drains require substantial flow rates to protect against water accumulation and flooding. Slot Drain's flow rates are based on the size of the system: the 1/2-inch opening has a rate of 11 GPM, the 1-inch opening a flow rate of 18 GPM, and the largest opening, 1.25-inches, has a rate of 27 GPM.
Easy to Clean
The 10,000, 9,000, and 7,000 Series Slot Drain systems all offer easy cleaning. All three offer Flush Flo, which allows you to connect the system to the water line for faster cleaning. Flush Flo can be used manually or on a set timer. CIP cleaning is available for the 10,000 and 9,000 Series, and it allows employees to close the drain and clean and sanitize it on an automated schedule, to save a great deal of time.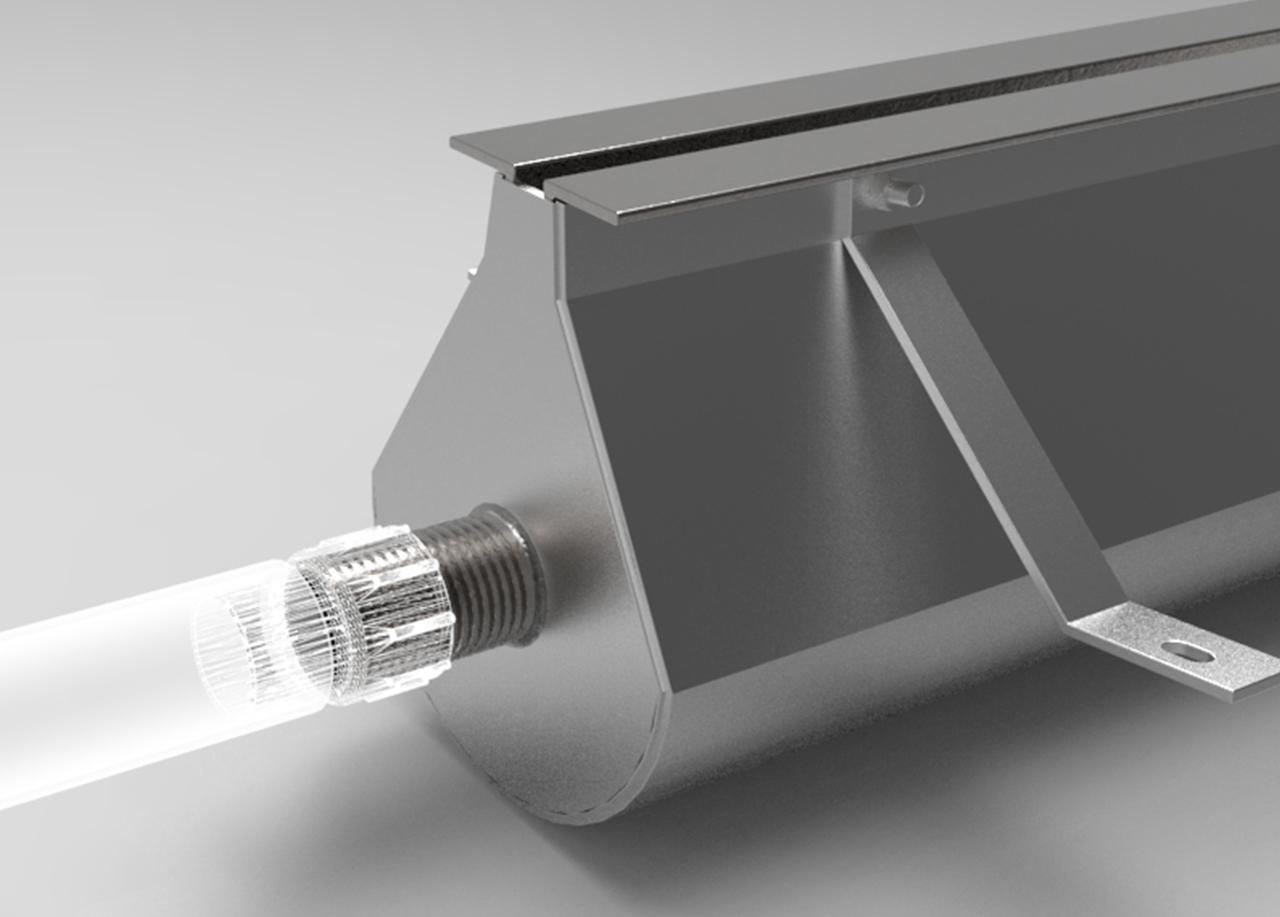 The Catch Basin
Slot Drain Systems also offers a catch basin system, which connects to the Slot Drain and acts as a receptacle for any small items that may have fallen into the drain. Items and small debris that fall into the strainer basket are protected by a pan lid.
Protecting Your Airport with Slot Drain
Airports require efficient drainage systems. Without the right systems, they'd have to stop all operations during heavy rainfall, which means thousands of unhappy travelers, and lots of money lost.
Choosing the right system can seem daunting, especially since different areas have different needs, but Slot Drain Systems is here to make the choice easier. We have systems that fit all the needs of a trench drain airport system without looking anywhere else. Our systems are strong, reliable, attractive, and are built to last. Contact us today to discover more about what we can achieve for airport drainage systems.