The American Society of Mechanical Engineers (ASME) was founded by prominent industrialists and innovators in 1880 in New York City. The meeting served as a setting to discuss the emerging industrial age and the opportunity it served to help better serve the engineers, designers, and managers of machine shops by providing them with a forum to discuss and collaborate on new ideas.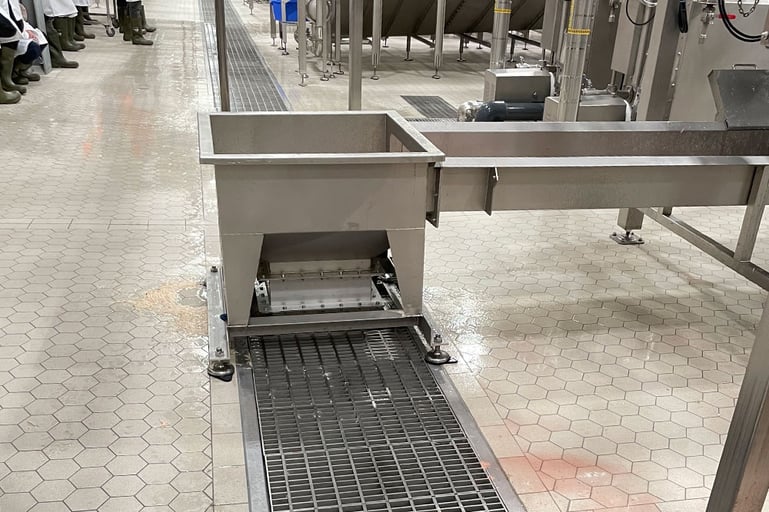 They agreed that clearly written engineering standards were crucial to ensuring machine design and mechanical product safety, reliability, and operational efficiency. Regardless of the product, commercial success and safety depended on a supply chain that provided uniform, safe, and standardized products, leading to the first ASME Standard.
Since then, the ASME has released hundreds of standards to ensure the safety of various mechanical products. The ASME Standards are considered voluntary unless incorporated into business constructs, but following them will reflect a commitment to meeting strict industry standards in order to ensure your product's safety and reliability.
One of the many ASME standards worth following is the ASME A112 6.3, which focuses on floor and trench drain systems for commercial use.
What is the ASME A112 6.3 Standard?
The ASME A112 6.3 standards help establish the design requirements for various types of floor drainage. The requirements apply to floor, area, adjustable floor, and trench drain systems designed for use on the interior, exterior, or adjacent to non-residential buildings. The Standard is continuously updated every few years to account for new findings and technology. Building managers must stay up-to-date with the Standard, as changes can affect the products utilized.
The Standard provides many specifications, including various acceptable materials for creating drainage systems or castings. To comply, these parts must meet ASME A112 6.3 Standards and any specified ASTM Standards within the ASME standard.
Other areas of the Standard include specifications for the minimum thickness of various drain materials and top dimension required mines for systems with grate openings, like a trench or perimeter drain.
It provides great detail to ensure manufacturers can produce products that meet the set industry standard if they choose to abide by the ASME A112 6.3 documentation.
Why Get ASME Certification?
Following ASME Standards is not required by law, but there are many reasons to follow the Standards. By following the Standards, you can apply for certification and earn an ASME Certification Mark. By obtaining product certification, you are showing a commitment to ensuring public safety and quality with your product. Products with the ASME Certification Mark are globally recognized, accepted, and typically more trusted.
Certification also makes your company or product more competitive in the global markets and opens you to a wider customer pool.
Choosing a Compliant Drainage System
Choosing a drainage company offering ASME Certified products will guarantee safe, reliable, and effective drainage. One company that provides compliant drainage is Slot Drain Systems, a company dedicated to providing drainage solutions for various applications, from residential to commercial uses.
The Slot Drain system was first patented in 1988 and modeled after the traditional trench drain, with a more modern approach. The Slot Drain comes pre-sloped and pre-assembled and eliminates the need for a grate cover due to the slotted design, unlike a trench drain which requires more work for installation and grate covers.
The 10,000 SERIES is an NSF-compliant system that uses approved T304 and T316 stainless steel in its construction. It offers a Load Class E, which makes it ideal for heavy-duty situations, and it is also compatible with clean-in-place technology for automated cleaning and sanitation.
The 9,000 SERIES offers a Load Class F and comes in stainless steel, galvanized steel, and fiberglass. It works with both clean-in-place and FlushFlo systems. The smaller but heavy-duty-rated 7,000, and 6,000 SERIES are other commercial options, and all models are compatible with the Catch Basin and Strainer Basket.
Slot Drain Systems meet the ASME A112 6.3 Standard and are approved for various applications. They provide safe, efficient, and sanitary drainage while also being easy to install and maintain.
Meeting the Standard with Slot Drain
From simple pieces like locks to more complex pieces of equipment and engineering, the ASME founders and early members recognized the need for manufacturing standardization. They understood that standardization would help with the commercialization of mechanical goods and ensure safety and uniformity in production.
Since then, the ASME Standards have drastically changed the manufacturing and engineering fields and helped ensure the safety of millions. The ASME Standard A112 6.3 is just one of the many standards released and continually updated by the organization that provides detailed specifications for commercial floor and trench drain systems. Slot Drain creates products that meet these Standards, by offering sleek and efficient drainage solutions for commercial use.
Contact Slot Drain today to learn more about Slot Drain and how they meet the ASME A112 6.3 Standard, and discover which model is best for your business needs!