Building new structures isn't always cheap or quick. There is a lot of labor and materials needed in many cases, which can come at a high cost. Pole barns are a cost-effective alternative to traditional buildings. These structures are easy to build and, despite their name, have a multitude of potential uses. When building a pole barn, the one thing to not overlook is the need for a drain system.
What Are Pole Barns?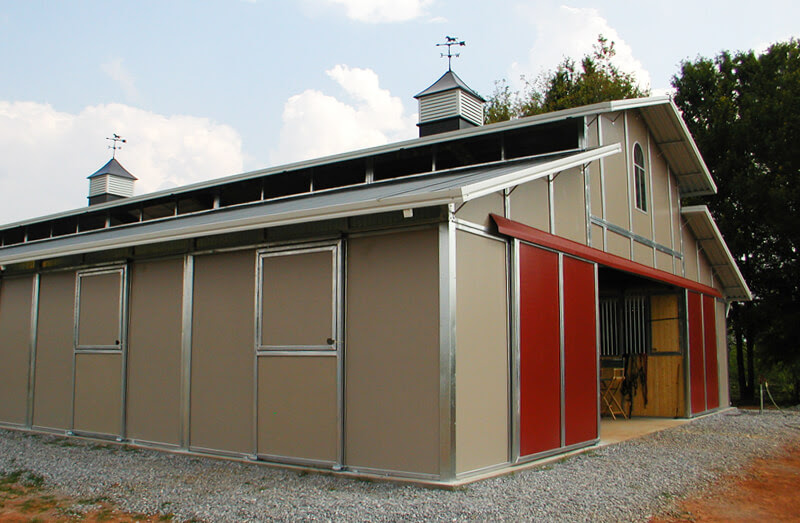 Pole barns, also sometimes called pole buildings, are a form of post-frame construction, a building technique used to construct sturdy and reliable structures quickly. These buildings are large structures with wide-open spaces, high ceilings, and no basement. They originated in the 1930s, during the Great Depression and Dust Bowl when farmers had to turn to cost-effective materials to construct new buildings due to the economic situation of the time. Early pole barns were constructed using recycled telephone poles, though the modern-day version uses construction posts.
Uses for Pole Barns
Traditionally, pole barns are a structure reserved for the agricultural needs of farmers. Now, pole barns can serve a multitude of uses, including:
Garages
Pole barns are a quick, cost-effective solution to protect your car or other vehicles from the elements for homes that do not have a garage already.
Workshops and Storefronts
Activities like wood and metalworking require large, open workspaces to house the different necessary equipment involved. A pole barn can also double as a storefront for people who want to sell the goods they make.
Homes
For those looking to build cost-effective, custom homes, pole barns are an excellent structure. These large, open spaces are easy to customize and can work with a wide range of materials to create the ideal home.
Party Venues
Pole barns provide adequate space for weddings or large parties to house a bar and a dance or dining area. They are easy to decorate for any event or theme, and companies can rent them out at reasonable prices.
Equipment Storage
Pole barns can provide a space large enough to house it all safely if you have a lot of equipment, such as lawnmowers, hedge trimmers, work vehicles, or similar equipment.
Why Pole Barn Floor Drains are Important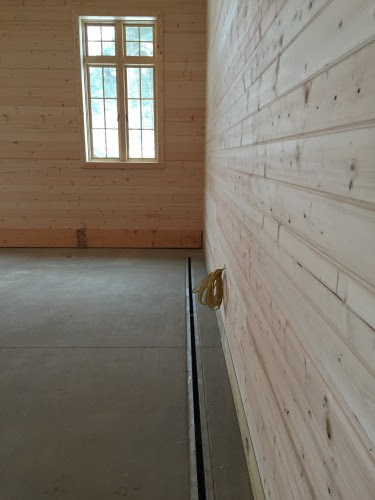 Drainage is an essential part of any structure. A floor drain diverts water from the surface of the ground. These drains are necessary to prevent standing water, which can have damaging effects, like eroding the barn's foundation to create the perfect environment for mold, bacteria, and rot.
Barn floor drains are not just important for protecting the floors from damage. Having a drain for water runoff also ensures floors can dry–eliminating slick surfaces that somebody can fall on, which could be especially dangerous in a workshop. Drains can also collect food debris, spilled beverages, spilled vehicle fluids, and much more, diverting them safely away from the surface.
The overall purpose of these drains is to create and maintain a safe, clean structure.
Choosing a Pole Barn Floor Drain
When considering drainage options, there are many drain ideas you can consider. The most common floor drain is a traditional trench drain, but these systems have many issues. One of the biggest is the grate cover that comes with them, which creates tripping hazards, breaks after a few years, and makes maintenance more difficult. Other issues with traditional trench systems include their potential to fail.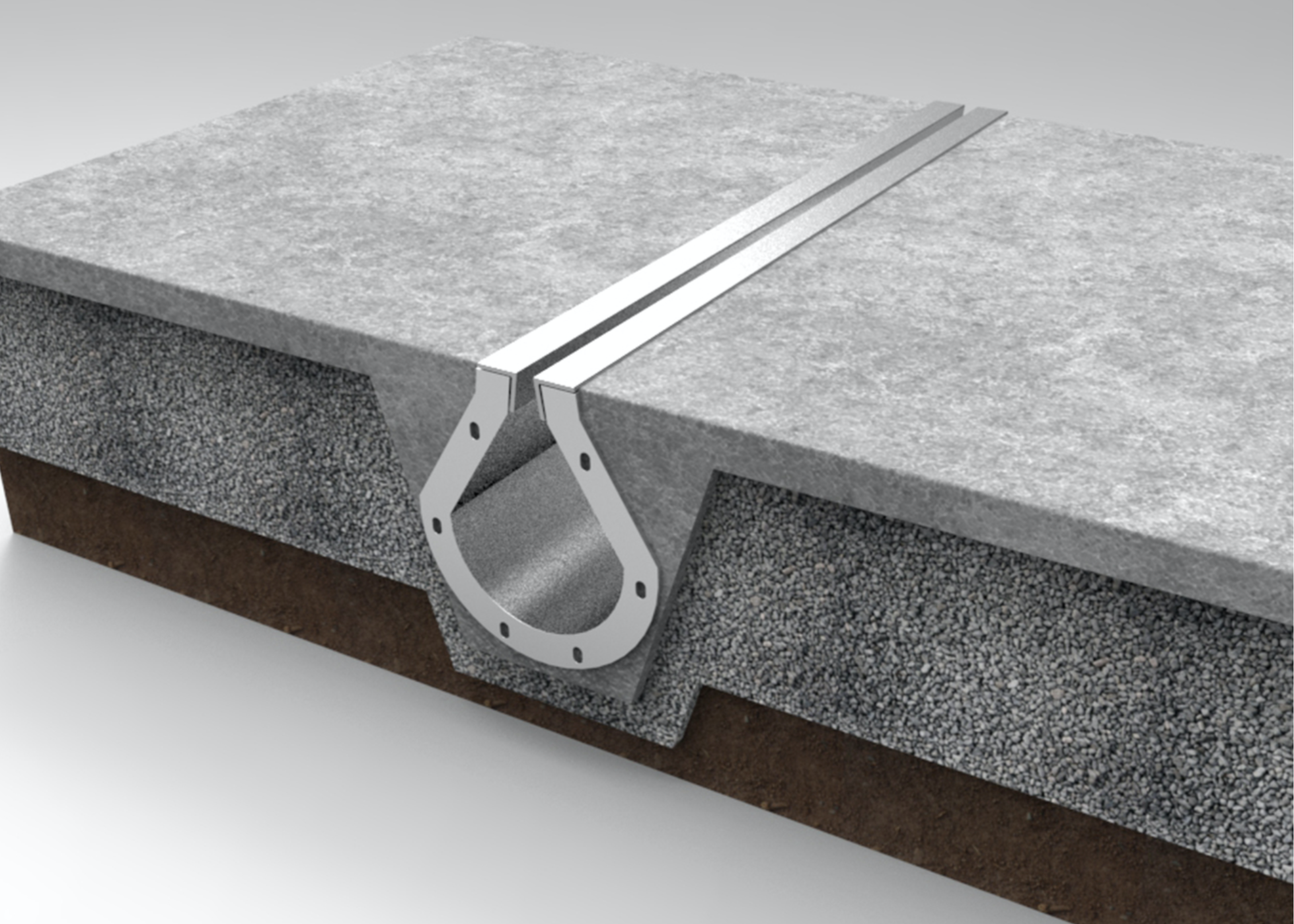 Slot Drain is an alternative to traditional trench drain systems. While the design is similar, Slot Drain features a more durable, nonporous, stainless steel construction that doesn't require a grate cover due to the slim channel opening. Slot Drain's slimmer opening has no effect on its flow rate, nor on its ability to accept heavy loads–the 6,000 and 7,000 Series drains, ideal for barn floor drains, provide a heavy-duty weight class that can handle the weight of workshop equipment and vehicles.
The stainless steel construction provides both bacteria and corrosion resistance, which makes Slot Drain safe for any pole barn floor drain ideas, whether it is a workshop or a party venue. Slot Drain's design also makes it much easier to maintain, even if only a brush and paddle are used. The 6,000 and 7,000 Series models are compatible with the Flush Flo System, which can send water through the system through an automatic timer or manually. The 7,000 Series is also compatible with a strainer basket and catch basin, which can catch small objects that may fall into the drain accidentally.
Don't Overlook Pole Barn Floor Drains
Pole barns have many potential uses, from storing agricultural goods to becoming workshops for metal and woodworking. The large open space makes it a cost-effective option for any of these uses. Regardless of how the pole barn will be used, a floor drain is something they all require for the safety and cleanliness of the structure. Slot Drain is the most efficient and discreet solution to drainage issues. These drain systems are effective, durable, and easy to maintain. Once you have a Slot Drain system installed in your pole barn, you'll likely never have to worry about drainage again.
Contact the drainage experts at Slot Drain today for information on sales, installation, and costs.