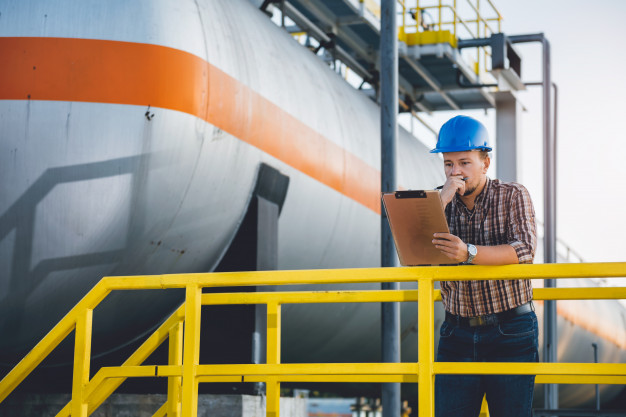 Facility management (FM) is a growing field. The job comes with many tasks and responsibilities, and you will be the one to guide your employer in their goals. To be successful, it requires FMs to have (most of) the answers the facility needs. But, before you can start working at the job, you have to get it. Here are some tips to help you land your dream facility management job:
1. Have a Degree–and Experience
Before, facility managers earned their degrees in a wide range of fields. In most cases, this is still what future facility managers are doing. However, some colleges now offer degrees for facility management to help equip young people with the necessary foundation to be successful.
Nevertheless, education goes beyond the classroom. Facilities want to also see that you have experience in the field, and that you are learning from those experiences. It is no longer enough to have an internship in the FM field. Hiring parties want to know what projects you worked on, what skills you learned, and what impact your work had on the company.
When you are on the job, you are also meeting people from a wide array of backgrounds and experiences. By connecting with these people and working on projects together, you can expand your knowledge and experience even further.
2. Keep Building On Your Knowledge
Knowledge is the key to success, and to be a successful FM you must be willing to always continue furthering your education and sharing your knowledge with others. This is especially critical when you are just starting in the field. By continually expanding on your knowledge, and learning not just about your field, but the company you work for, you are proving yourself to be a valuable asset.
3. Network as Much as Possible
Being a facility manager means dealing with people almost all day, every day, which makes good communication skills vital. Whether it is the CEO or new employees, they are all key to your job, and you need to know how to communicate appropriately with all of them. But, you also want to take time and get to know your employees on a more personal level, to foster positive relationships.
However, it goes beyond knowing how to communicate with your fellow employees. You also want to network through industry organizations, like the International Facility Management Association (IFMA) and the Building Owners and Managers Association International (BOMA). By building relationships with industry professionals, you can gain a clearer understanding of your profession and the industry and also add to your arsenal of knowledge.
Social media is another great tool. You can use social media as another form of networking to connect with professionals from all over the world, expanding your connections and knowledge.
4. Become a Leader
As a facility manager, you are seen as a leader. To be successful, and to make the facility successful, you need to have the qualities of a good leader, whether natural or learned, and you need to work on them day-to-day, to stay on top.
There are many things you can do to be a good leader. Connecting with the employees and teaching them, leading by example, rewarding the success of employees, and, most importantly, accepting responsibility when necessary. By doing these simple things, you can become a great leader.
5. Invest in Quality Products
As an FM, it is your responsibility to look out for the facility and invest in only the highest quality products that ensure success. Everything from the materials you use to produce your products to the equipment within the facility requires the same level of consideration. By selecting high-quality products and equipment, you are making investments on behalf of the company that will help to ensure success.
One of the products to invest in is a Slot Drain system. This is a modern, low-profile, grateless trench drain that can meet the needs of facilities across various industries. It offers a linear design that is easy-to-maintain, extremely durable, and sanitary. With a Slot Drain trench system in place, your facility will have the best drainage possible.
6. Know How to Go-with-the-Flow
In this profession, it's impossible to avoid emergencies and setbacks. Things are constantly changing, and new issues can come up daily. Because of that, to be a successful FM, you need to know how to go-with-the-flow when things don't go as planned. Knowing how to keep a level head and remain calm in the face of an emergency is essential, and will mark you as a great, calm leader. Instead of losing your cool, you can use your skills and knowledge to deal with the situation and find the right solution. While you need to be flexible, you also need to consider and prepare for various emergency scenarios.
7. Have a Good Grasp on Technology
These days, technology is a part of everyday life. There is no avoiding the importance of technological knowledge in any profession, including facility management. You don't need to be too advanced, you do need to understand how systems work and how they can be best utilized for the company. You'll also want to continually seek out more knowledge related to technology, earning certifications, and gathering resources.
You will need to work with the IT department and having a good relationship with them is also key to staying up-to-date on the newest technologies that can benefit your industry. Knowing and utilizing the newest technologies will help to create a more productive and efficient workplace.
8. Know How to Sell Yourself
Getting your dream job as a facility manager isn't as simple as having the perfect resume. While the right resume will help you get an interview, the rest depends on how you present yourself. From the moment you enter the interview, you need to appear calm, confident, professional, courteous, and charming.
Your resume is still an essential part of selling yourself. You should list all relevant experiences, both in the classroom and on-the-job, as well as the skills and knowledge you have acquired. For work experience, highlight your daily tasks and activities and list accomplishments you've made in the positions you've held.
Finally, you also want to highlight your desire to continue growing and expanding on your knowledge and experience. You can do this by looking into higher degrees, new certifications, and other related ventures. By showing a desire to continually improve on your knowledge, you are making yourself a valuable asset to the company.
Interest in facility management as a career is growing steadily, with more people looking to enter the field every day. As a result, there is now a lot of competition for FM jobs, and having a good resume is not enough. If you are interested in joining a company as an FM, keep these tips and strategies in mind as you apply for jobs. The more you make yourself stand out as a qualified option, the better your chances are at landing the Facility Manager job of your dreams.