Elevators have been around for many years and they are continually evolving. Even with the many technical advancements, elevators are still electrical, and water can pose a serious danger. It is crucial to keep the elevator shaft, where all the elevator mechanisms are hidden, as dry as possible to prevent costly malfunctions. In the event of an emergency, this becomes critical. One way to protect your elevator and its mechanisms is by installing an elevator drain by the elevator doors to provide proper water flow to keep the elevator and its systems protected.
What Are Elevator Drains, and Why Install Them?
Elevator drains are drainage systems for an elevator. Their purpose is to catch water that can come from flooding, fire sprinklers, or fire hoses. Installing drainage in front of the elevator protects the unit and minimizes the amount of water that enters the shaft, which can cause damage to the elevator and its mechanisms. Although most important, elevator drains aren't limited to the front of elevators; they can also be installed in elevator lobbies, stairways, and other similar areas to catch water. In other use case scenarios, drains can play an even more critical role. Drainage systems in various areas can help catch water, protect the building, and make rescues and evacuations much safer during fire emergencies.
What to Look for In Elevator Drains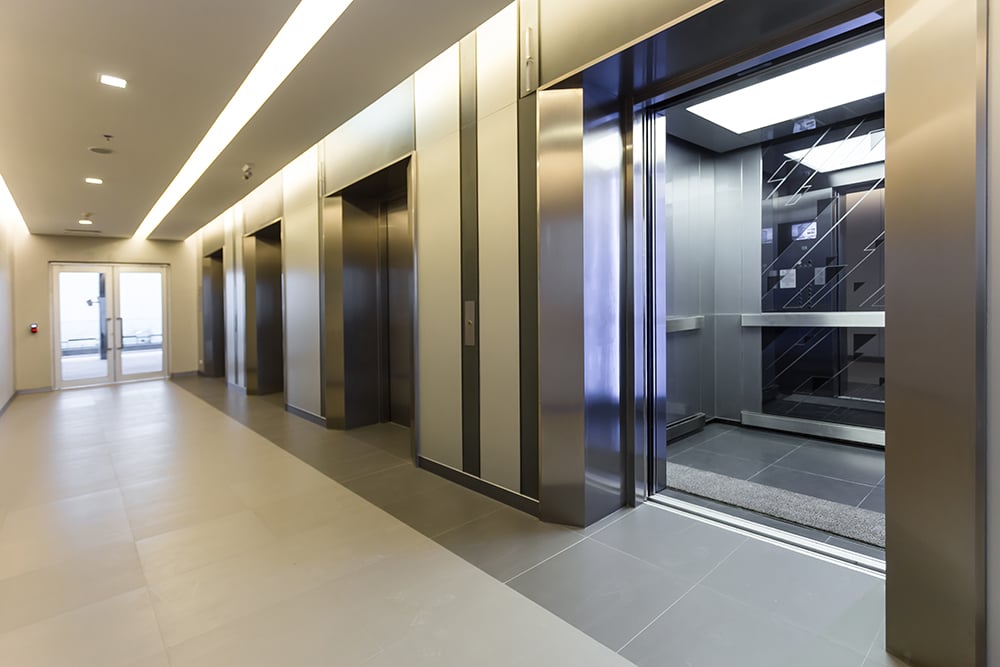 When considering the different options available for use as an elevator drain, you will need to keep some key features in mind:
ADA Compliance
Ensuring that the drainage system you choose meets ADA compliance is critical. Most people can use an elevator to move easier between floors, but they are primarily there for people who have mobility issues. People who use canes, walkers, or wheelchairs need to be able to go past the elevator lobby and elevator doors safely without the fear of getting caught or tripping over a drainage system.
High Flow Rate
The flow rate is another essential factor for elevator drains. You want to ensure that your chosen system has the highest flow rate possible. If the flow rate isn't adequate, the system can become overwhelmed and become ineffective. Changes to code SFFC Code, Section 511.1 require a 100 GPM flow rate.
Easy Maintenance
Drainage systems require maintenance, regardless of your choice, but some require less than others. Choose a system that is easier to maintain, with clean-in-place (CIP) for hands-free cleaning. A high-quality, durable system will also be less likely to break and require repairs, to further reduce the- maintenance requirements.
Heavy Duty Rating
People aren't the only ones using elevators to get around; they also help move heavy equipment, shipments, and more. You will need your elevator drain to have a heavy-duty load class rating, to make sure it can withstand the weight. Without a heavy-duty load class, the system can potentially bend, bow, and even break under excess weight.
Slot Drain for Elevators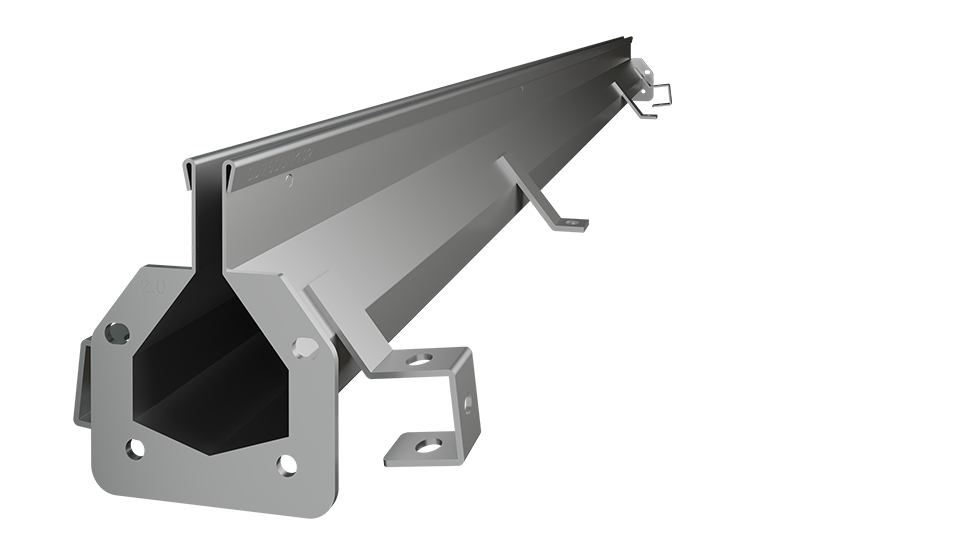 Slot Drain Systems has been around since 1986, providing an innovative solution to drainage needs in various applications. The Slot Drain is a subsurface system modeled after the traditional trench drain system. Benefits of the system include:
Design
The Slot Drain is a compact, linear system that comes pre-sloped and pre-assembled. Unlike a traditional trench drain, the Slot Drain has a small channel opening, no larger than 1 1/4" wide, which eliminates the need for a drain cover. The lack of cover allows the system to become virtually invisible once installed.
Flow Rates
Despite the compact size of the Slot Drain, it has an impressive flow rate. The system comes in three widths: 1/2", 1", and 1 1/4" wide, and each offers impressive flow rates that meet the changes to SFFC Code, Section 511.1.
Stainless Steel
The stainless steel design of the Slot Drain provides many benefits. The first is its strength: stainless steel earns the system a Load Class C rating and higher, making it safe even in commercial settings. Stainless steel is also bacteria, odor, and corrosion resistant, further ensuring its durability.
Ease of Use
Without a drain cover, workers have immediate access to the drain channel. They can use brush and paddle tools to loosen and push debris through the channel before flushing the system with water. Options like CIP (Clean in Place) and FlushFlo are also available, which are more of an automated cleaning, to minimize the involvement of workers and significantly reduce cleaning times.
ADA-Compliance
It is critical to ensure that your elevator drains are safe for everyone. The safest option, the 1/2" wide Slot Drain system, meets ADA regulations. The Slot Drain system will ensure that wheels, canes, and walkers won't get stuck in the opening.
Protect Your Building and Elevators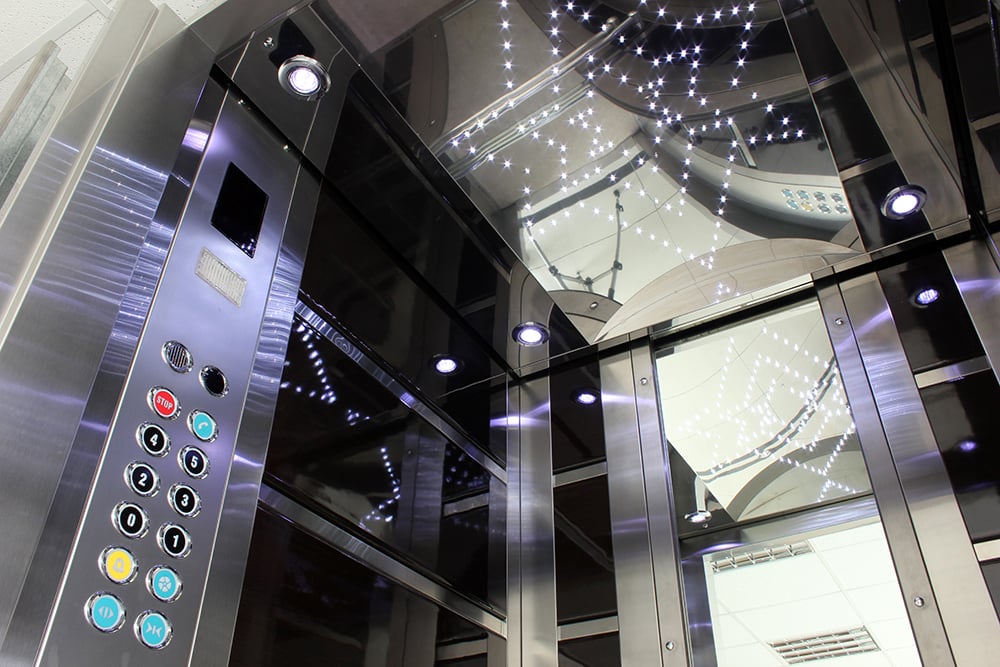 Elevator drains aren't a common feature in buildings, but codes are changing that they should be, especially in front of elevator doors. This will prevent water damage that could occur in the shaft, an especially important feature in the event of emergencies.
Choosing the right drain for the job is vital, you need something efficient and reliable. If you want to install elevator drains in your building, look no further than those from Slot Drain.
Contact our experts at Slot Drain today to learn more about the various Slot Drain models, and which one will make the best elevator drain for your building.