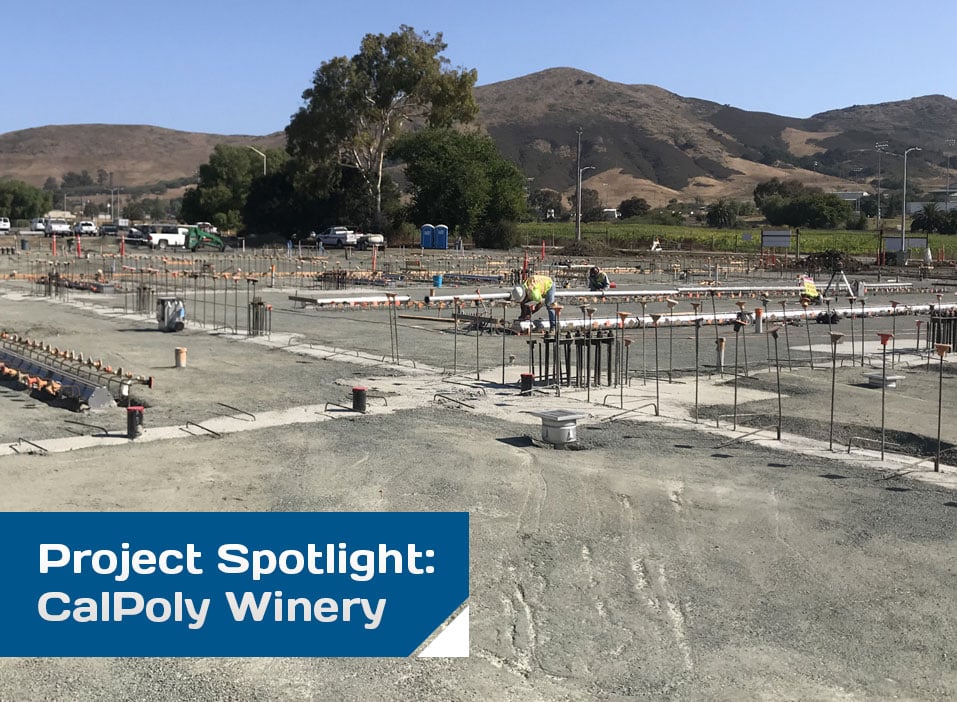 Construction projects take a lot of careful planning. Every detail requires consideration and quality products. California Polytechnic State University's new project is no different. Their plans for the College of Agriculture, Food, and Environmental Sciences (CAFES) are big: a new building that will be home to their wine and viticulture program. Slot Drain provided the extremely vital floor drainage system for the facility in the early stages of construction.
JUSTIN and J. LOHR Center for Wine and Viticulture
The JUSTIN and J. LOHR Center for Wine and Viticulture is the newest undertaking of the California Polytechnic Institute's CAFES. The Center, which is a $20 million, 100-percent donor-funded project to create a state-of-the-art building that will serve as a learning hub for the college. This new learning hub will be the home of the College's Wine and Viticulture Program.
Part of the facility will include a 12,000-square-food Grange Hall, which will focus on the learning aspects of the facility. It will consist of viticulture and enology labs, lecture and reception areas, shared offices for both students and faculty, and an events hall.
Aside from Grange Hall, the Center will also feature a 15,600-square-foot winery, that will include the usual parts of a working winery, including a fermentation area, bottling and barrel rooms, and research labs. The winery will be for both for student and commercial wines.
Why Winery Drainage is Important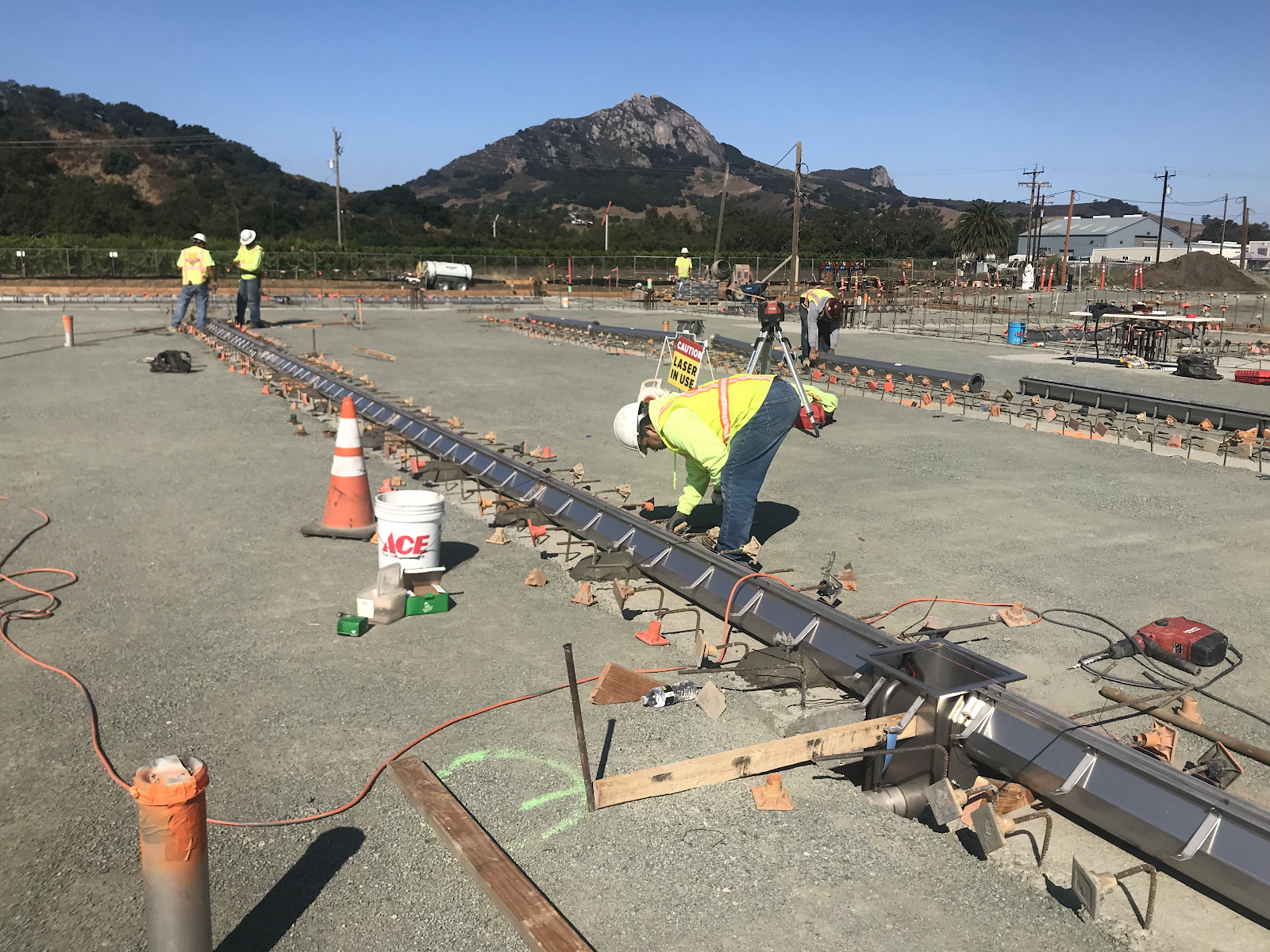 Just like for any facility, the proper drainage system is critical to creating a properly functioning winery. Having a drainage system in place helps to ensure the winey will remain sanitary and contamination-free.
Wineries deal with large amounts of water every day during the wine-making process. When that water has nowhere to go, it is left sitting on the ground where it creates not only slipping hazards but the perfect breeding ground for bacteria and contamination to grow and spread.
The easy solution to this is to have floor drainage in place to manage wastewater, which will help to ensure that floors stay clean and dry, and the winery and products do not face potentially hazardous contamination.
What to Look for in Winery Drainage
Choosing the right drainage system for any project is critical. But, it is especially important for food and beverage facilities, which serve large groups of people with their products and services. Because of this, facilities like the CalPoly Winery must have reliable, sanitary floor drainage systems in place.
Stainless Steel
A winery's drainage system should have a food-grade stainless steel construction. Stainless steel is a non-porous material that is highly durable. It is corrosion resistant, heat resistant, and, most importantly, bacteria resistant. These factors all lend stainless steel to be the ideal material, as they will maintain a sanitary, contamination-free facility.
Heavy Load Capacity
Another critical feature for winery drainage systems is to have a heavy load capacity. A heavy load capacity, in part, would refer to the water capacity of the system. For a winery, the system should have no issue handling the large amounts of liquid produced within a winery. But, a heavy load capacity would also mean that the drainage system is strong enough to handle the weight of all the winey equipment.
Easy to Maintain
Another essential feature for any winery drainage system is that it be easy to maintain. Wineries, especially those like the CalPoly Winery, have a great deal of activity going on.
The last thing they need is a complicated drainage system that is difficult to maintain and keeps them from running their business. By not having complicated cleaning and sanitation requirements, wineries can dedicate more time to other parts of the business.
Slot Drain at the CalPoly Winery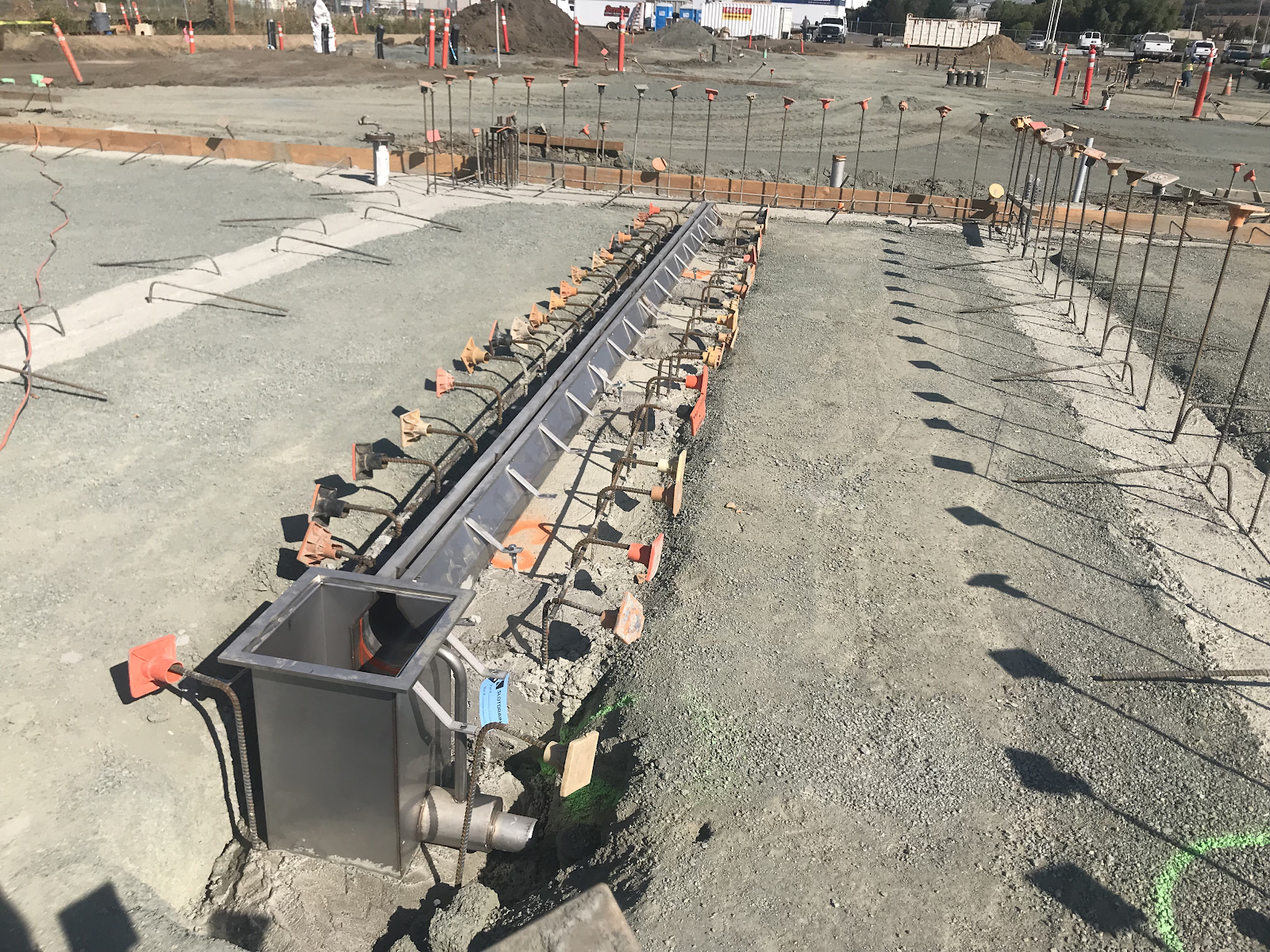 While the JUSTIN and J. LOHR Center for Wine and Viticulture is still in the beginning stages of construction, much of the groundwork is already in place. One part of that groundwork involved the installation of Slot Drain as the chosen floor drain system.
Slot Drain's food-grade stainless steel floor drains are an ideal option for wineries as it is a non-porous, bacteria resistant material. It is also heat and corrosion resistant, so it will not erode with exposure to acidic or caustic substances.
Beyond that, Slot Drain comes pre-assembled and pre-sloped, which helps to create an easy, stress-free installation process. Since the system is ADA compliant, it is a great choice, as it will ensure the facility is easily accessible to all types of students, faculty members, and guests.
But, what really makes Slot Drain a stand-out drainage option is the grateless design it offers. Slot Drain's drain channel is slim enough that it does not require a heavy, fragile grate which can cause safety and maintenance issues.
Slot Drain is also easy to maintain–with options like self-cleaning and flushing systems, cleaning the channel is a quick task that can quickly be done by a couple of people in a short amount of time. Again, its ability to handle the caustic cleaning solutions wineries use to sanitize their facilities also means that the chemicals will not harm the system in any way.
Being a grate-free system also makes it more aesthetically pleasing so that it will blend seamlessly with the new, state-of-the-art JUSTIN and J. LOHR Center for Wine and Viticulture.
Slot Drain is Perfect for Any Project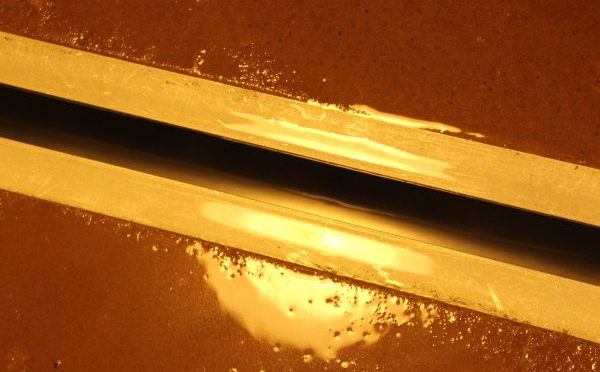 Winery drainage is important for many reasons, and Slot Drain is an excellent option to fit those needs. The JUSTIN and J. LOHR Center for Wine and Viticulture at California Polytechnic Institute is an excellent example of what Slot Drain can do for a winery. This system is incredibly reliable, offers a durable design, and is incredibly easy to maintain. With Slot Drain in place, this new facility will remain a sanitary, uncontaminated place of creation and learning.