The largest packaging event in the world, Pack Expo International is the ideal event to showcase the latest innovative technologies and products for the packaged goods industries. This year Slot Drain is excited to introduce the 10,000 Series Slot Drain at the 2018 Chicago show being held October 14 through 17. But the spirit of innovation doesn't end with Slot Drain!
Keep an eye out for these seven ground-breaking products that will be launched or featured at Pack Expo 2018.
1. The 4.0 Series Sentient Labeling System

Nita Labeling Equipment proves not all label application equipment is created equal. The launch of the 4.0 Series Sentient Labeling System takes innovation to the next level. This revolutionary operating system provides its own maintenance reminders, has the capability to self-diagnose issues and includes built-in video tutorials.
Click here to learn where to find Nita Labeling Equipment at the Pack Expo.
2. Heavy Duty Ram Rejector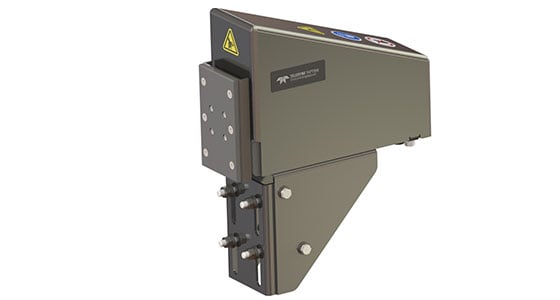 An industry-leading supplier of inspection and rejection systems for the food, beverage and household chemical markets, Teledyne TapTone will be launching its newest Heavy Duty Ram Rejector.
This new pneumatic rejector features a heavier duty base plate and cover for less vibration and added soundproofing for quieter operation. It also incorporates a non-rotating cylinder for longer life and increased cycle counts without the need for lubrication.
Learn more about all of Teledyne Taptone's newest products by visiting their booth at the Pack Expo.
3. 760-SUP Stand Up Pouch Machine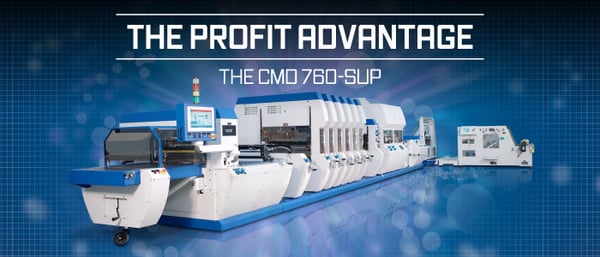 Inspired to build the world's best bag and pouch machines, CMD Corporation has been hard at work on its newest advanced offering, which will make its premiere at Pack Expo.
After two years of product and customer research, CMD Corporation is ready to unveil the 760-SUP Stand Up Pouch Machine. This pouch converter features outstanding operational simplicity, revolutionary design, faster maintenance and a quick changeover process.
Stay up-to-date with CMD Corporation at Pack Expo to learn about their scheduled demos and the big opening day reveal.
4. Aerosol Valve Placer Machine and Valve Feeder System
Haumiller Engineering is known to set the industry standard for spray tip applicators, cappers and valve placers. Their impressive line of customers includes some of the world's largest aerosol manufacturers and marketers.
Some of their more recent product additions to their standard line of aerosol machinery include a new Valve Placer Machine with a Valve Feeder system.
Be sure to check out their in-booth education demos at Pack Expo to learn everything you need to know about these new systems and how the capping and tipping process works.
5. LFC-1500 Film Cutter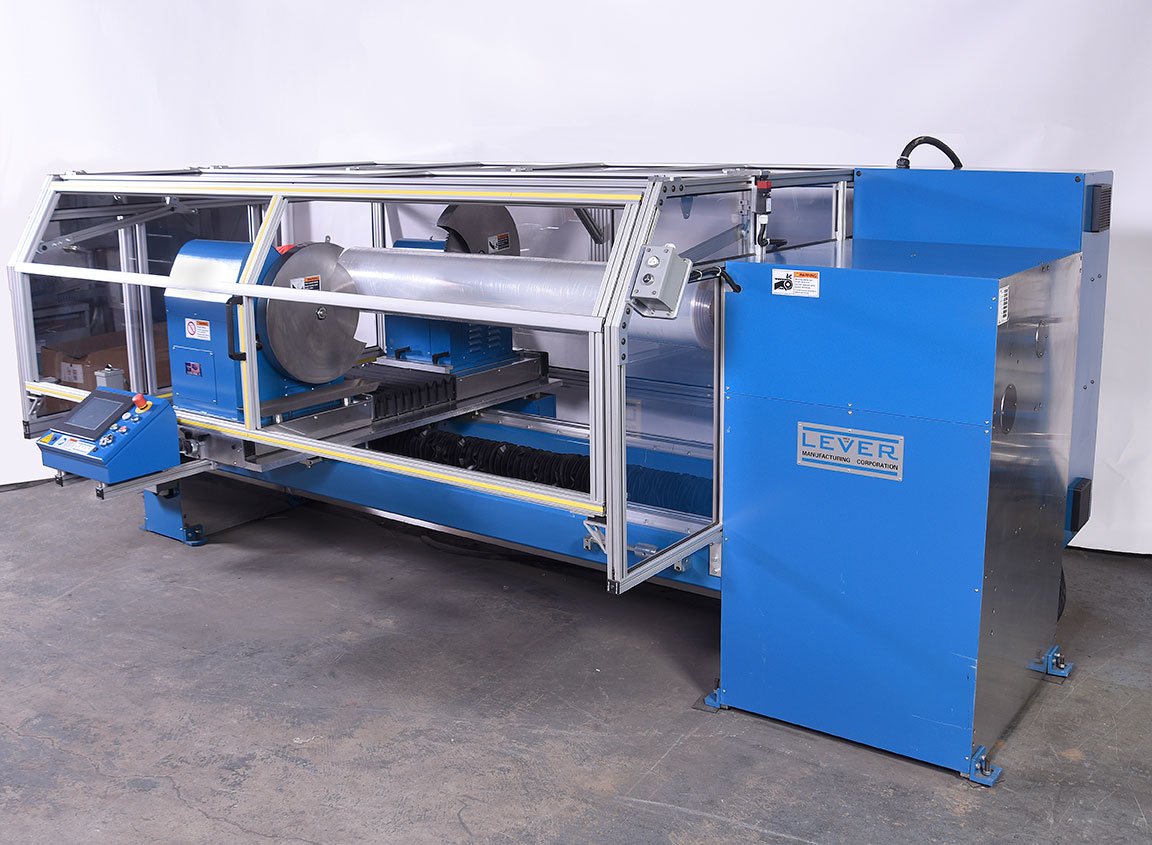 Known for their superior engineering and creative solutions in roll slitting, Lever manufactures a complete line of automatic single knife lathe slitters for a wide variety of applications. Their new model LFC-1500 is designed to cut rolls of film into smaller rolls without rewinding.
Stop by the Lever booth at Pack Expo to learn more about Level's newest model and see how it delivers long-term performance in continuous production environments.
6. Vacuum Metallizers
As the largest manufacturer of coating and laminating machinery, Nordmeccanica will be showcasing a completely redesigned line of Vacuum Metallizers for film and paper. This innovative product line of metallizers has been installed in over 2,800 machines worldwide.
Visit Nordmeccanica's team at Pack Expo and learn all about their newest vacuum metallizers.
7. Multiple New Feeder Systems
Straight Shooter feeders are well known for filling a wide variety of printing, packaging, mailing, fulfillment, kitting and bindery applications.
New this year are the HD-20V Vacuum Feeder and HD-20 Standard Feeder for large packaging and printing (wide format) needs. They will also be featuring the new SL series of servo feeders for continuous, demand and batch counting applications.
Learn more about Straight Shooter's new additions and add their booth to your Pack Expo agenda.
10,000 Series Slot Drain: The Most Hygienic, Durable Drainage System for the Food and Beverage Industry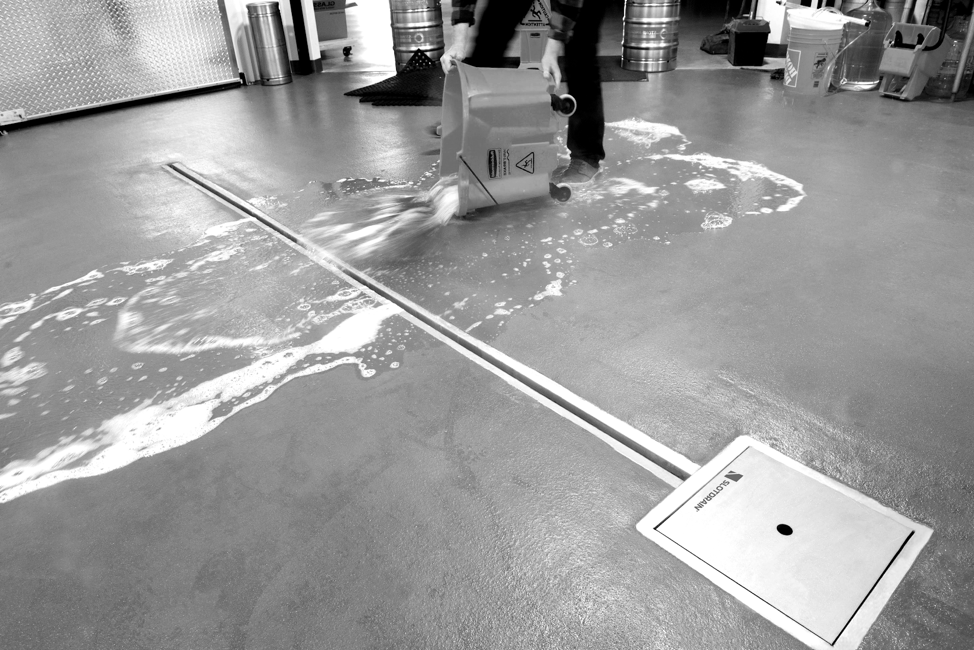 The 10,000 series drainage system is Slot Drain's newest, easy-to-clean model that is specifically designed for the highest-regulated food processing facilities. This system offers many features including:
Completely Seamless Design:

This drain tackles both safety and sanitation concerns—two vital considerations for all regulated industries. Specially designed to have no grooves or seams, bacteria and mold won't grow unnoticed.

Load Bearing:

When it comes to load bearing capabilities, 10,000 Series drains can handle heavy traffic or bulky machinery with ease.

NSF Certification:

This drain is

NSF Certified

for its seamless, T304 or T316 stainless steel design and visibility into the drain. Inspectors can see the entire drain at a glance, making inspections quick and painless.

CIP System:

The

custom clean-in-place (CIP) system

lets you simply plug your drain, fill it with sanitizers, neutralizers and/or caustics, and let it soak. It only takes a few minutes to clean every 10 feet of drain.
We are excited to see all of the new, innovative products being launched by industry-leaders this year. Be sure to add Slot Drain to your Pack Expo agenda and stop by to learn more about this innovative drain system, as well as our other cutting-edge products.