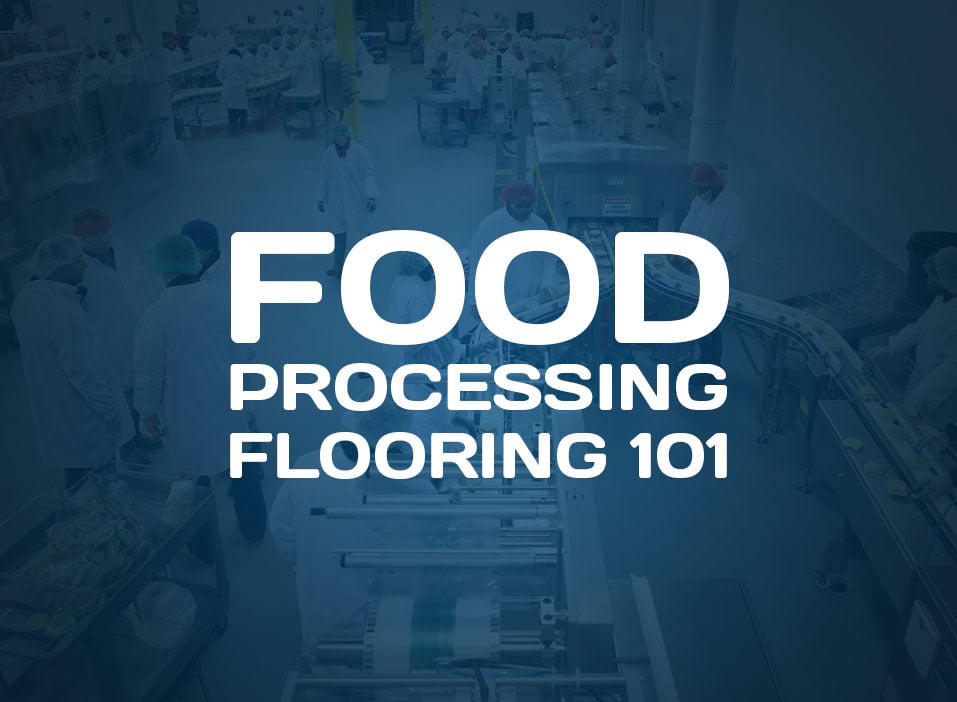 While many parts go into the building and designing any sort of structure, they take on a whole new level of importance in food processing plants. With these plants, every aspect requires careful attention to detail.
One area that is often overlooked is food processing flooring. These plants cannot just choose a flooring type based on appearance; these floors need to be specially designed to withstand the kind of work the occurs within a food plant.
What to Look For in Food Processing Flooring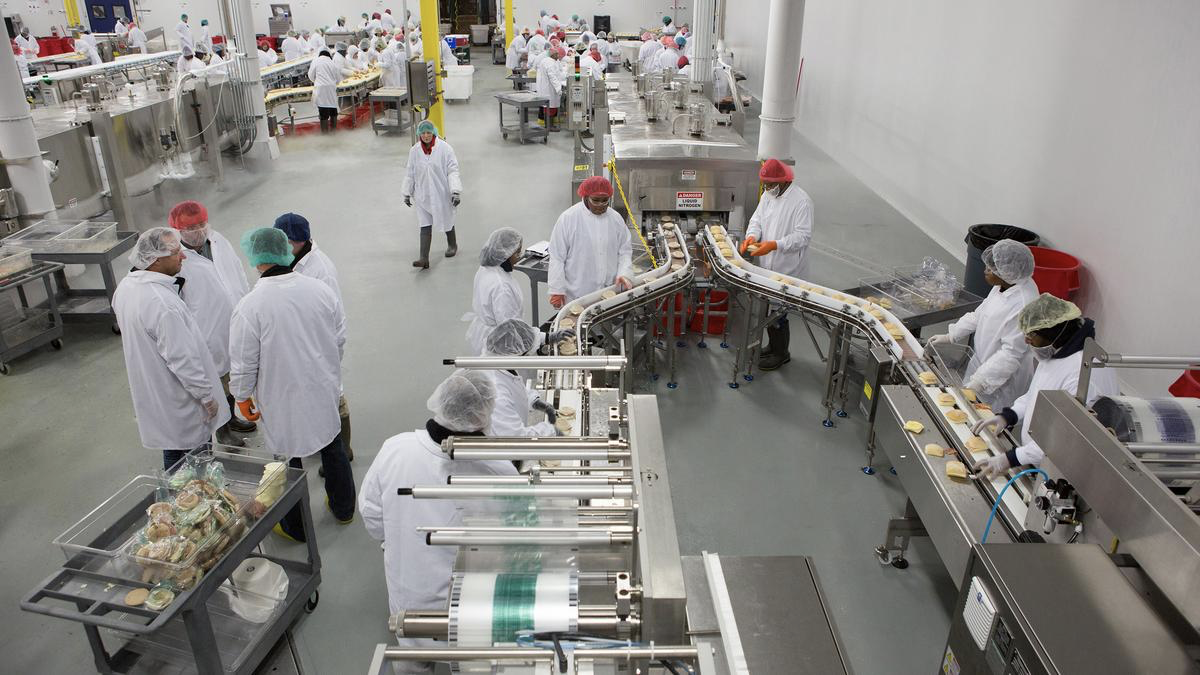 There are many different things to look for when it comes to choosing the right food processing flooring. It is important to note that flooring in these facilities must meet the guidelines set forth by both the USDA and FDA. These guidelines include:
Floors should use non-porous materials that have no cracks or gaps on the surface and should also have antimicrobial properties. This will help prevent the growth and spread of harmful bacterias.

Floors must be both chemical and moisture resistant, to prevent them from deteriorating too quickly, which could create an unsafe environment.

Flooring should be easy to clean and maintain, including sanitation, to prevent any bacteria from forming.
Types of Food Industry Floor Coatings
Food processing plant flooring options are actually different types of coating, which go onto something like concrete flooring. Here are some popular options that meet the strict government guidelines.
1. Epoxy Coatings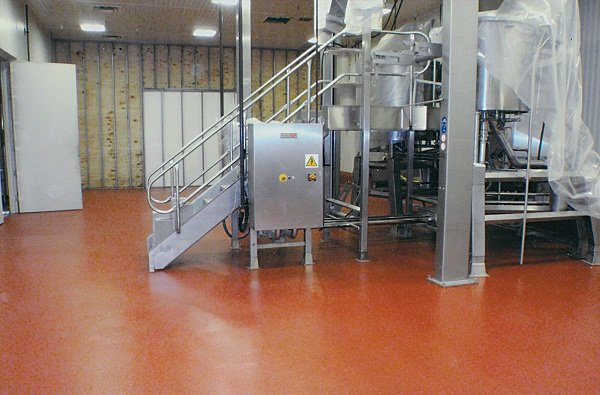 (photo by http://www.carbolinkindia.com)
There are numerous types of food grade epoxy flooring options approved by the FDA and USDA on the market. They are a fantastic option and are incredibly durable, with many benefits.
For one, they can withstand exposure to agents like acids and alkalis, which have the potential to damage other kinds of flooring. There is also the option to include additives—like anti-skid additives—to the epoxy mix to create an even better product. Certain types of food safe epoxy coating options, like novolacs, also offer greater chemical and heat resistance.
Beyond that, epoxy coatings cure quickly, which mean less downtime within the facility, unlike other options on the market. Epoxy coatings are also a visually appealing option, with the ability to add aggregates like quartz or marble into the mixture.
2. Urethane Coatings
Besides food grade epoxy flooring, there is also polyurethane coatings. These can have a more considerable upfront cost but will last much longer than other flooring options.
Additives in the urethane mixture provide these floors with superior resistance to thermal cycling, which helps add to its long-lasting nature. This helps to make them a popular choice in food processing plants that work with meat and poultry products.
Like epoxies, urethane can have decorative touches added to it to make the flooring more visually appealing.
3. Methyl Methacrylate (MMA) Coatings
MMA floor coatings are yet another option. MMA coatings work best in food and beverage facilities because they are easily applied at low temperatures. Because of their ability to be applied in low temperatures, they are a popular option for cold-storage and freezer rooms.
4. Polyureas Coatings
For a flooring option that does well in demanding environments, there are polyureas coatings. These coatings are impact resistant and can meet not only USDA standards but also meet the UL ANSI-NSF 61 Standard.
They are the quickest to cure and give off virtually no odor. Because polyureas coatings are a flexible flooring, they are also better able to withstand extreme temperatures found in various facilities.
Importance of Proper Floor Drainage

When considering the different food processing floor coating options on the market, it is vital also to consider floor drainage compatibility.
Floor drainage systems are a vital part of any facility as they help keep the facility clean and sanitary. Just as there are many different flooring options, there are many different floor drainage systems on the market.
It is vital to note that not all drainage systems will work well with every type of flooring. It is essential to take the time to reach compatibility and choose the best combination of products for a given facility.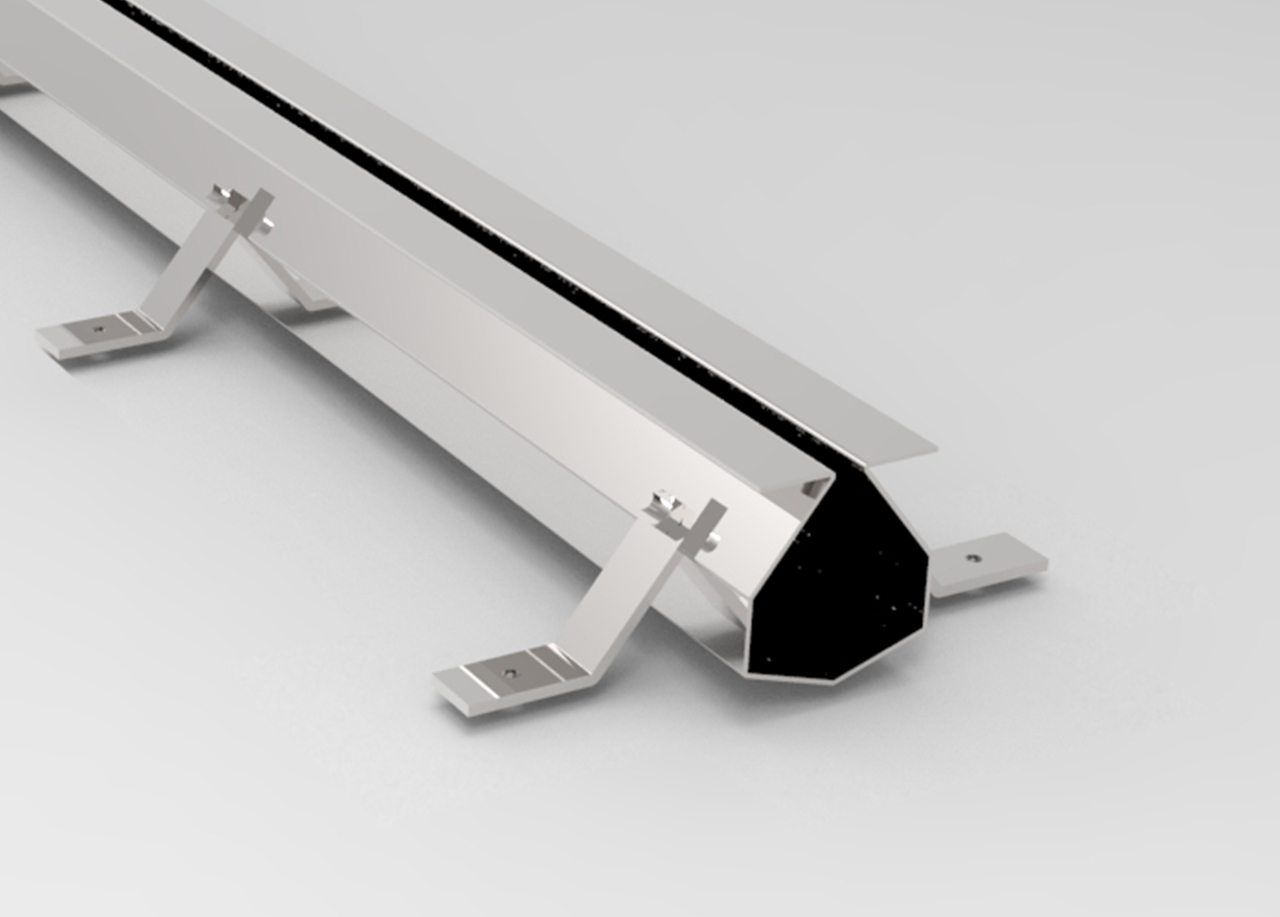 Slot Drain is a versatile floor drainage system that is grateless and works well with various types of floor coatings. This system uses food-grade stainless steel that is non-porous, making it both chemical and bacteria resistant. It is also able to withstand heavy loads and extreme temperatures—making it an ideal companion for any type of food processing plant flooring, like a food safe epoxy coating.
Flooring is a vital part of any facility, particularly a food processing plant. While food grade epoxy flooring is a popular and common option, it does not mean it is the best for every facility. It is essential to evaluate each food processing facility individually to determine the specific needs that need to be met. Furthermore, it is vital that the chosen floor works well with the drainage system that is in place.
Food Safe Drains contains several articles for food and beverage facilities researching the best types of drain systems for their applications.