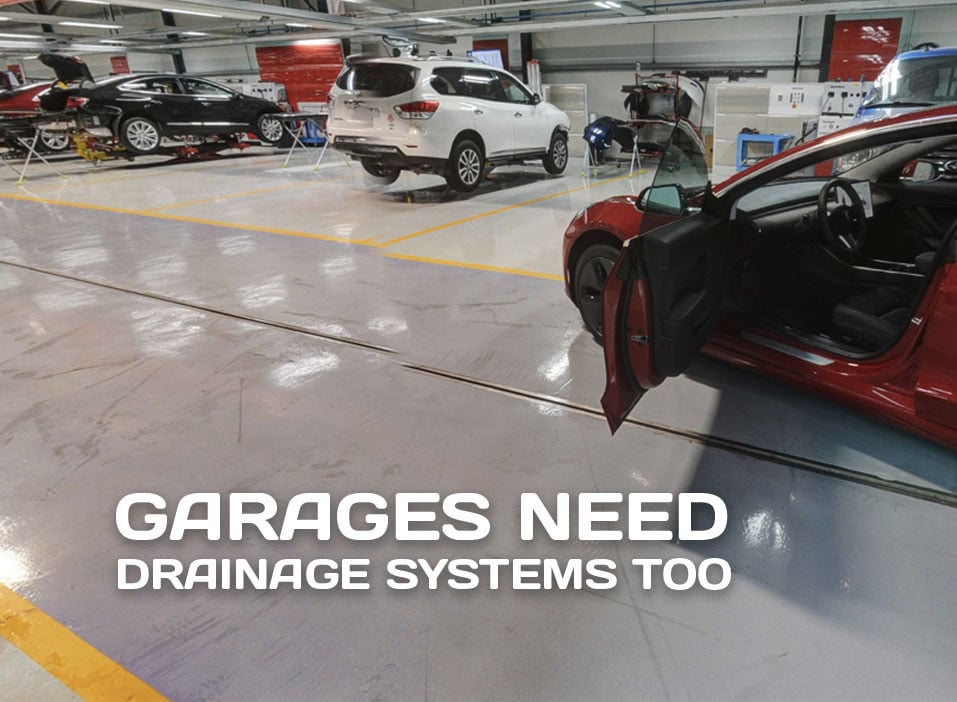 Drainage systems are not just for outdoor areas or large production facilities. They are also an essential part of indoor areas, particularly car garages, where things tend to get a little messy.
A proper garage floor drainage system will help to ensure that the garage stays clean and free of potential slipping or tripping hazards. With a drainage system, workers will also have the ability to clean up after a day of work quickly. But not all drainage systems are made equally, so it is essential that you use care when selecting the best and most effective drainage system for a garage floor.
Importance of Proper Garage Floor Drainage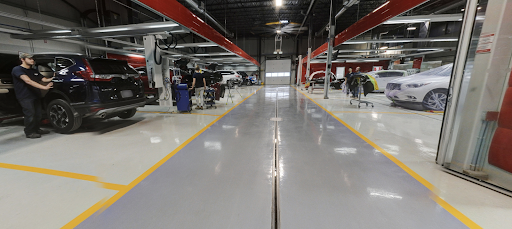 Garage floor drainage is about as important as having the right garage setup, it is very important and should never get overlooked.
For one, a drainage system will help manage excessive amounts of water and other fluids that come with working on a car: brake fluid, oil, coolant, and countless others. If there is a drainage system in place, you can take a hose and rinse the floors off without having to worry about water collecting and creating issues. It will just move down the sloped floor towards the drain.
It Is not just about eliminating standing fluids, however. By having a drainage system on the garage floor, you are creating a safer work environment. Any fluids will go down the drain rather than standing, allowing the floor to dry quicker, therefore minimizing the possibility of slipping and the possibility of a worker compensation lawsuit.
Traditional Trench Drain vs. Slot Drain System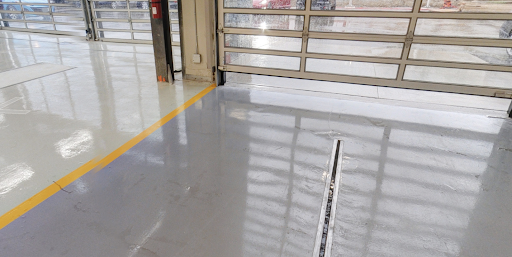 With the importance of a proper drainage system in mind, you want to ensure that you get the best system you can for the money you spend.
The first thing to consider is the different types of garage floor drainage systems on the market. The most well-known systems are grated trench drains. These systems create a drain channel in the flooring that is covered by a heavy grate.
While they are useful in draining, they come with many issues, particularly when it comes to the grates themselves: these grates are heavy and workers have to remove them to clean the drain channel, which can result in injury. The grates also require replacing every few years as they can break and erode over time, creating more serious safety concerns. This makes traditional trench more expensive over the years, which is another factor to keep in mind.
Alternatively, there is a new drainage system available: the Slot Drain system. This system is a more modern style of trench drain, made using high-quality stainless steel, with a significant difference: there is no grate.
By eliminating the grate, the Slot Drain company has also eliminated many safety concerns that come with grates. Slot Drain is perfectly inset into the ground, so not only are tripping concerns eliminated, but it also means that Slot Drain is an ADA compliant system.
Slot Drain is also much easier to care for and maintain. When it comes to cleaning the Slot Drain system, it is as simple as taking a brush and paddle through the channel and flushing it with a rinse.
Another benefit to consider about the Slot Drain system is that Slot Drain looks great. That means it will not take away from the design and feel of your garage. You may even forget that it is there, working hard to keep your garage safe and clean from any standing fluids. That way, the flooring will last for many years to come.
Happy Customers, Guaranteed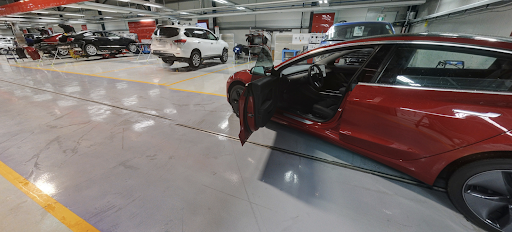 Regardless of where you want your Slot Drain installed, you are sure to love it, as all Slot Drain customers love their system. You can ask the owner of Zentec Collision Repair Centre, who is more than happy with their new garage floor drainage system:
"Thank you for the follow up, the drains are great! Very functional and much cleaner looking than the floor drains I've got in our other building. We get lots of people asking, 'What's this?' If you ever have anyone in our area asking about Slot Drain feel free to refer them to our facility. I'd be happy to show them our setup."
When it comes to your garage, you want to do everything you can to protect it and the cars it holds. One of the things that you can do is install the right type of garage floor drainage system. There are countless options on the market, but Slot Drain is one of the top ones to consider. It is safe, cost-effective, easy-to-maintain, and looks great in any design.
So, if you are looking for the right drainage system for your garage, be sure to check out Slot Drain and all that they have to offer.