Few home accents elevate a property quite like a stunning home water feature. From fountains to ponds, there are plenty of premade and custom options to choose from — so many so that it may be a bit overwhelming at first.
Here are 10 ideas to help inspire you.
1. Wall-mounted Water Spouts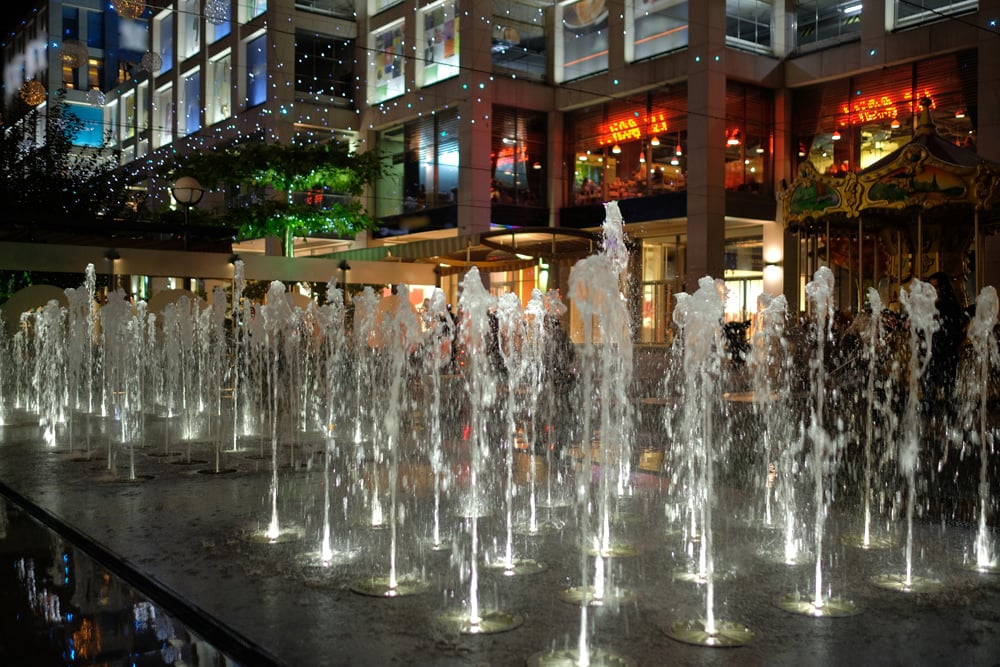 Found in many historic spots around the world, wall-mounted water spouts can range in size, from large dragon heads to more understated koi taps. No matter the size, these spouts continuously release water, creating a small, subtle water feature.
Having this kind of feature can add a touch of the Old World without being over the top.
2. Peaceful Lily Pond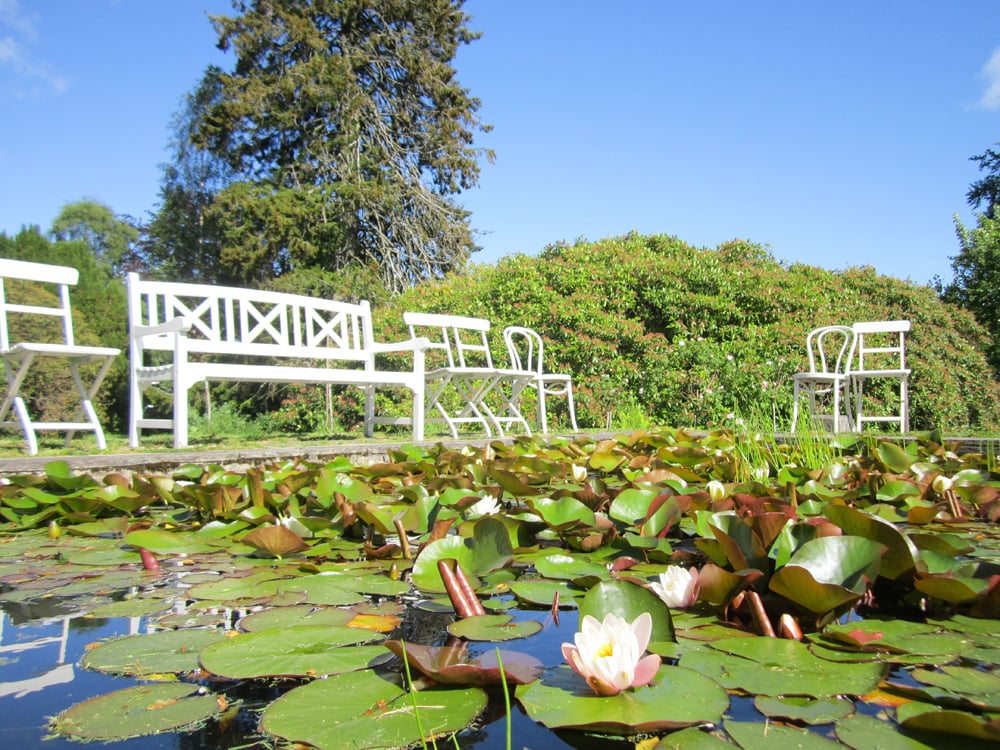 You may want a tranquil space in your backyard where you can relax after a long day. Lily ponds are the perfect solution, adding beauty and peaceful quality to your outdoor space.
Lily ponds look very natural and can be as large or small as you like. Depending on the size and shape, you can add a bridge or even fish to help put your own stamp on it.
3. Koi Pond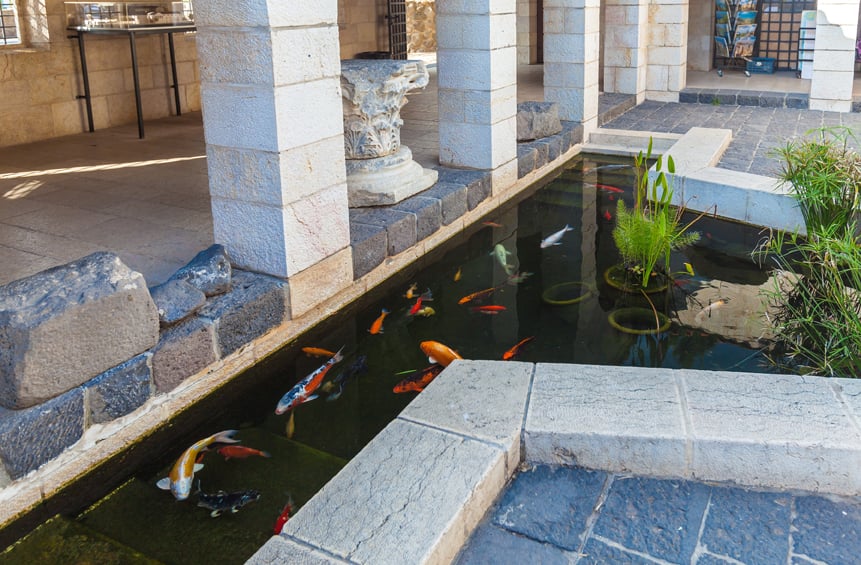 A Japanese symbol of luck, Koi fish are a great addition to your already-established lily pond or pond that you've designed specifically for koi.
Like lily ponds, koi ponds offer a tranquil space that you can design in countless ways. Choose the shape you like, the vegetation you prefer, and even add little personal touches, like a waterfall.
The choices are endless, and the brightly colorful addition of koi fish enhances the connection with nature.
4. Water Garden
Water gardens are usually shallow ponds that feature aquatic plants and may include fish. They range in size and are perfect for the addition of accents, like fountains, statues, waterfalls, rock formations, underwater lighting, and much more.
5. Fountain Surrounded by Flowers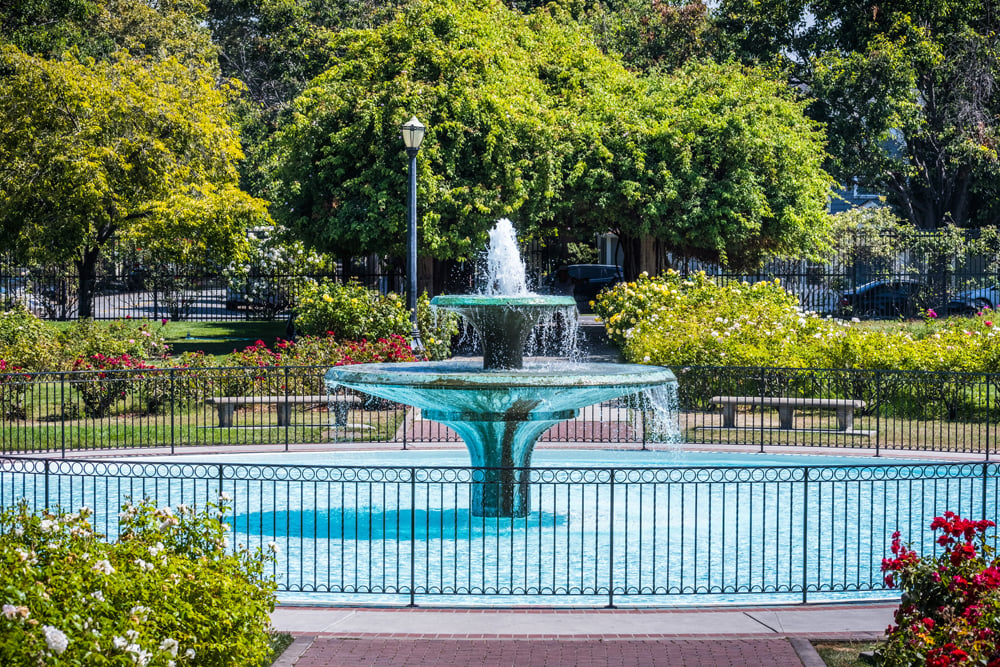 Depending on your preferences, a fountain doesn't have to take up too much room and can act as both an elaborate centerpiece or a simple, calming water feature.
To help make your fountain more special, you can have it surrounded by a bed of colorful flowers, and depending on the climate in which you live, you the flower bed could contain seasonal plants.
6. Deck Pond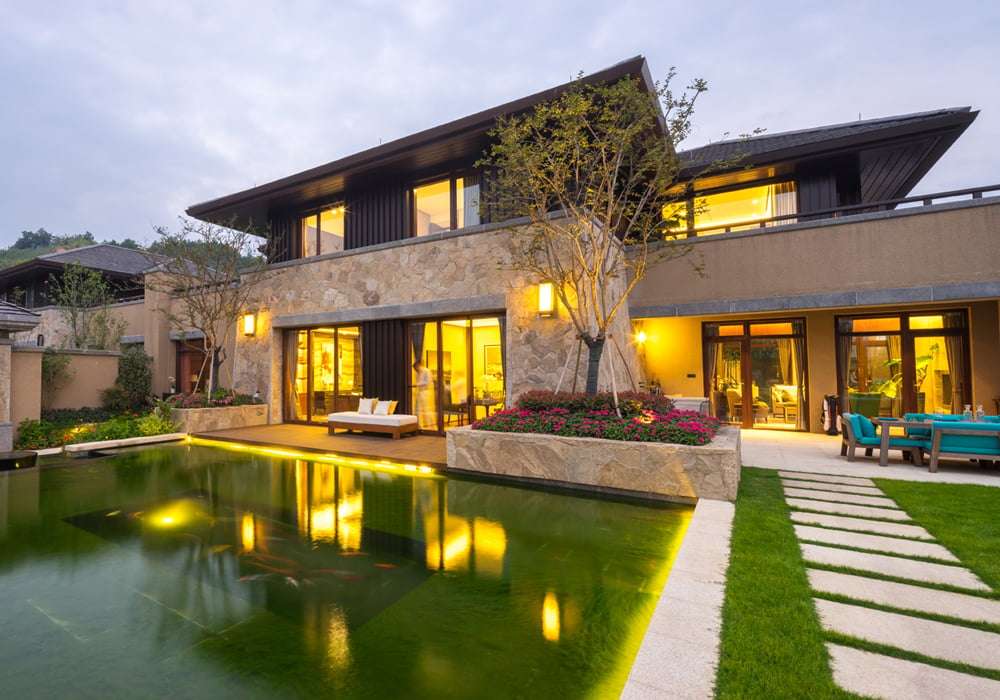 If you plan on putting a deck in your backyard, don't stop there. Add a pond as well, to make it a space you'll never want to leave. You can make it any type of pond you like, that fits your tastes. With a deck, you can walk along the path and enjoy the pond from every angle.
It'll also help to make your backyard space feel more natural, which is ideal for both rural properties and more urban homes.
7. Fountain in a Pool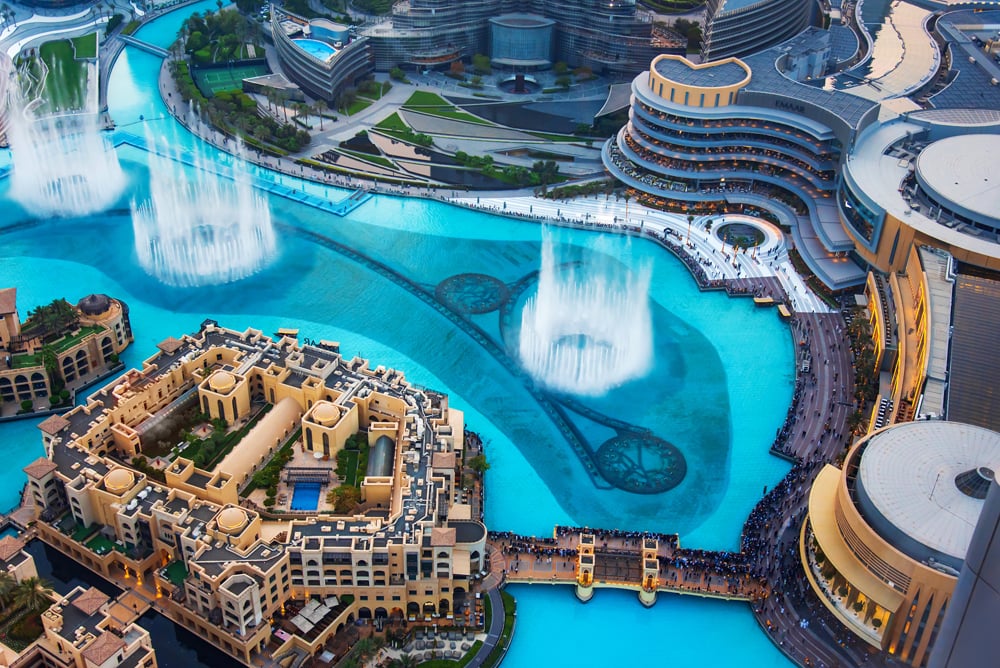 We've talked about fountains surrounded by flowers, but if vegetation isn't your thing, then accent a fountain even further with a decorative pool.
These features create more of a central piece for your landscape design, and the opportunities to match pool with fountain are endless. You can even add a flower bed around the pool and have your cake and eat it too!
8. Stunning Water Wall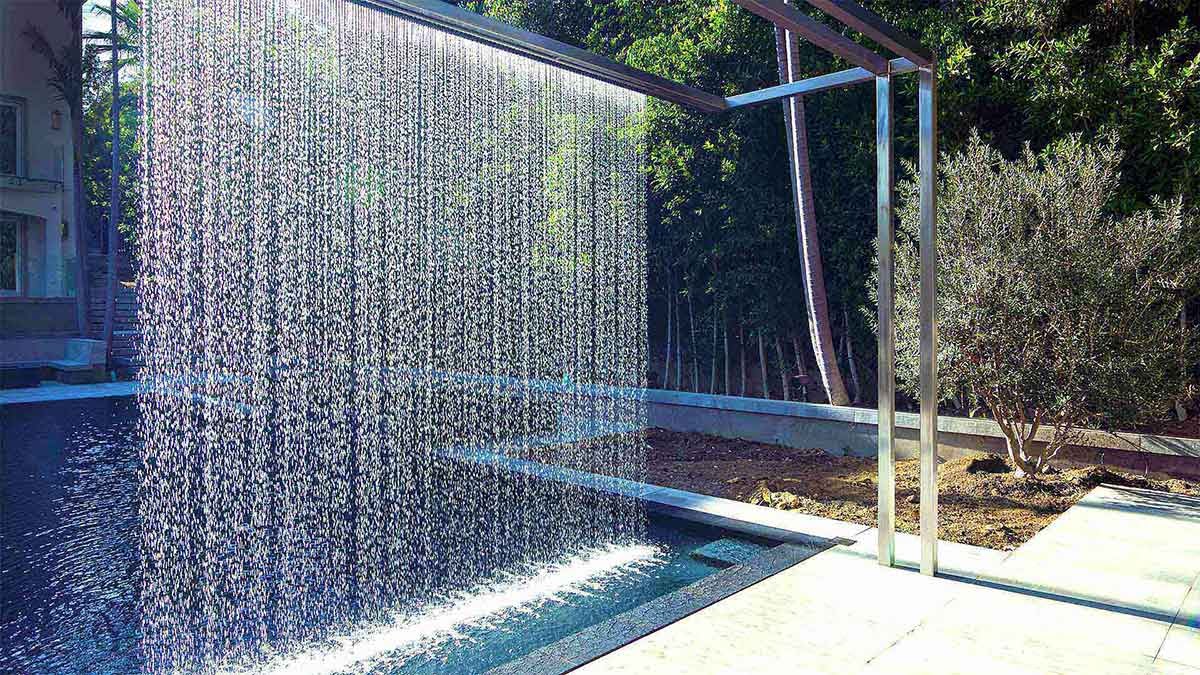 Water walls are a newer water feature style and one that will surely take your breath away every time you see it. They are not to be confused with waterfalls, however. Water walls are water features that have water cascading down horizontally, as if it was a wall. It can either be a freestanding feature, flowing down to a bed of stone, or be against a wall. These are tranquil features that can even help cool you down in hot weather.
9. Birdbath Fountain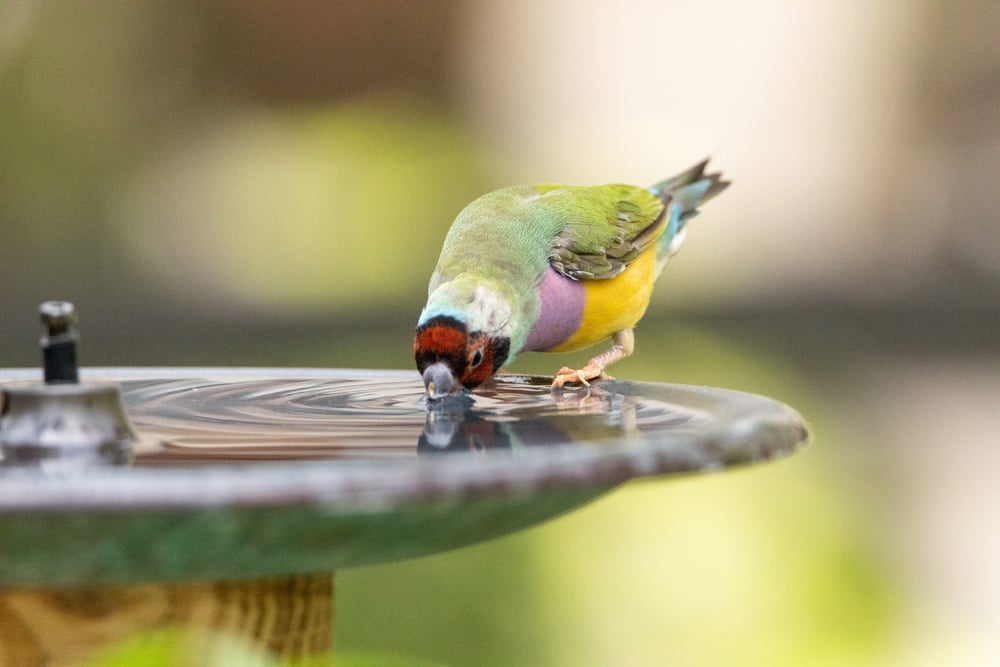 You may have seen traditional birdbaths in the past — those that you fill up with the hose or fill up with rainwater on their own. But birdbath fountains are a touch more elegant, and better for your property if you happen to live in an area where mosquitos are a problem throughout the summer.
These fountains can feature elaborate patterns and be quite large, or they can be simple and smaller so that you can fit them in with any landscape design you choose.
10. Luxurious Pool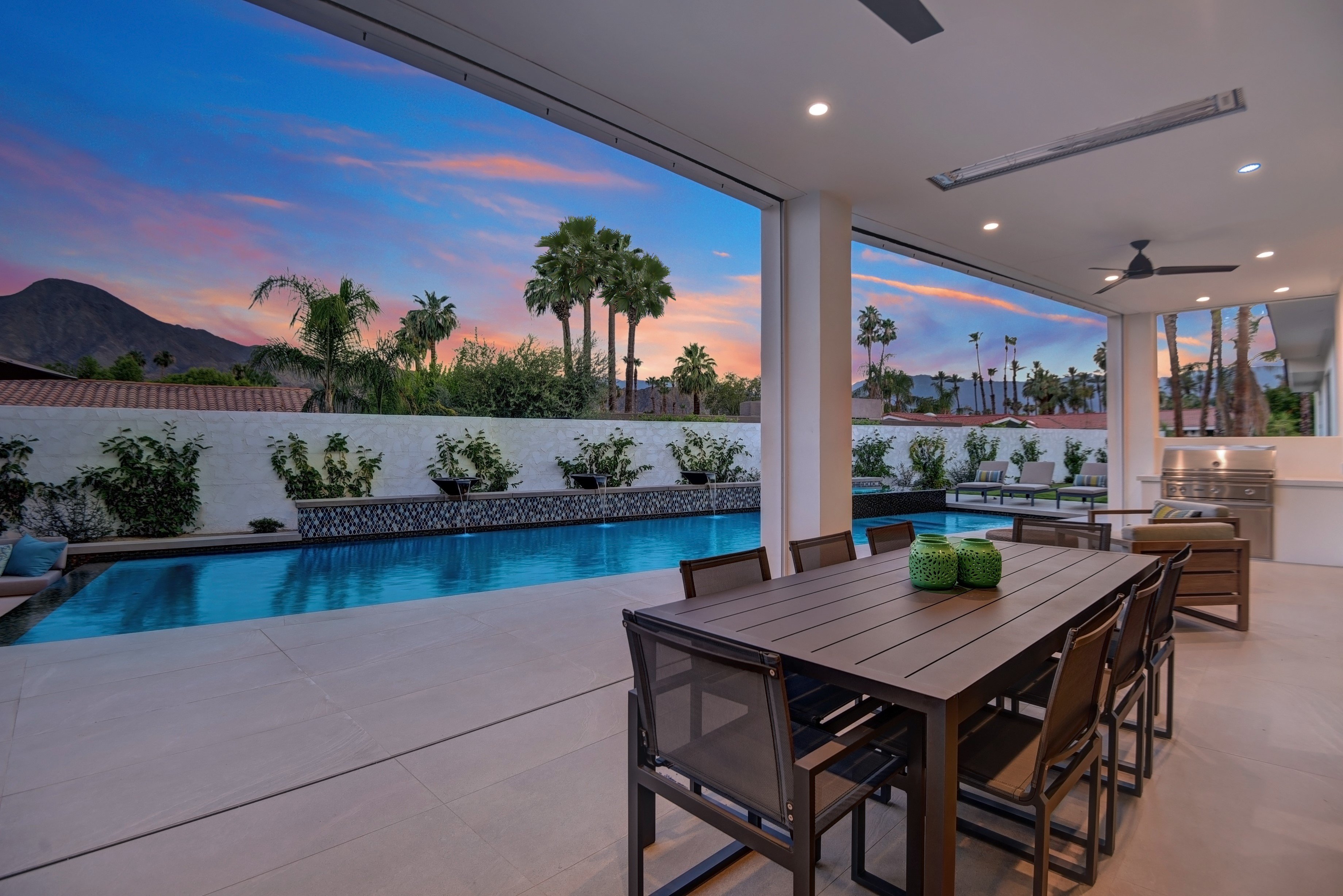 Nothing says "relaxing oasis" quite like a beautiful backyard pool. You have a wide array of shapes to choose from, and you can surround them however you like. More environmentally friendly saltwater pools are now available, and there are loads of options for inner materials.
You could go for a more traditional pool with painted cement throughout, or you could give it a more natural feel and feature natural stone at the bottom and as steps. The possibilities are limited only by your imagination (and budget!).
Every Water Feature Requires Drainage
No matter what kind of water feature you choose for your yard, you need to have an efficient drainage system that can manage its runoff efficiently and appropriately. This will protect the surrounding landscaping, deck, concrete surface, or lawn.
For the most reliable system, consider the Slot Drain, a sleek, safe slotted trench drain that seamlessly blends in with your existing landscaping or new landscape design. The stainless steel drainage channel is resistant to corrosion and extreme temperatures and incredibly easy to maintain with simple brush and paddle tools.
By including a discreet drainage system like Slot Drain in the design, you also help to protect your landscape design for years to come.
Questions?
Contact a Slot Drain drainage expert today to learn more about protecting your home and yard from water damage and flooding.