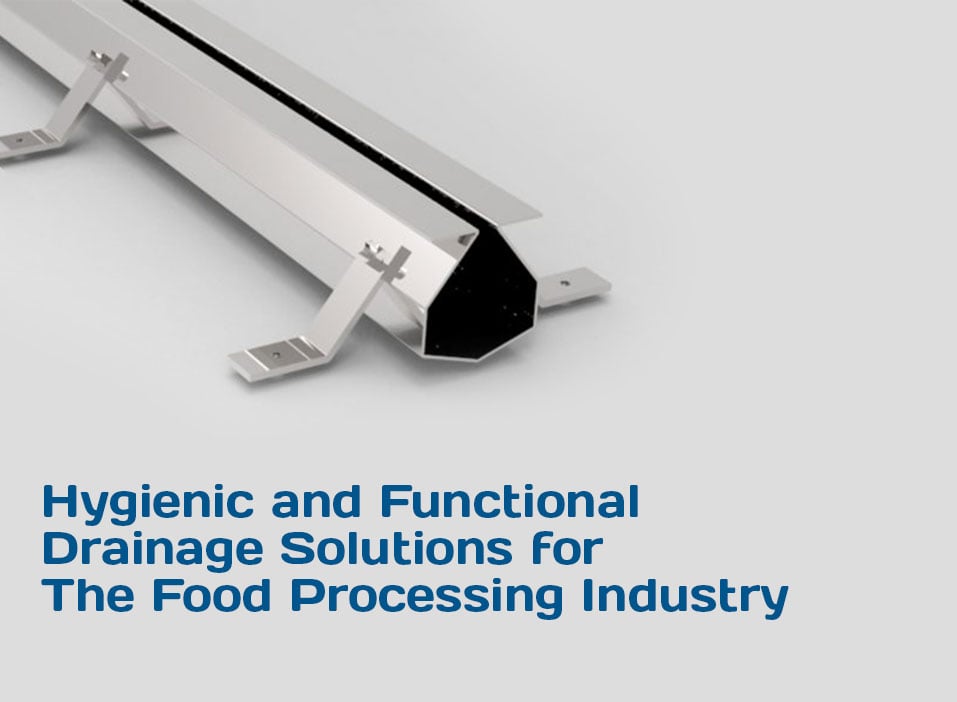 Without a doubt, one of the most important things a food processing facility has to do is practice proper hygiene. Hygiene does not just mean ensuring workers wash their hands and wear gloves, however. The cleanliness of the facility is another important factor, particularly when it comes to the drainage system.
If facility drains are not cleaned properly, it can lead to contamination of products and the growth of serious bacterias. Here are some functional drainage solutions to consider and put to use in your food processing plant.
Ensure Proper Building Design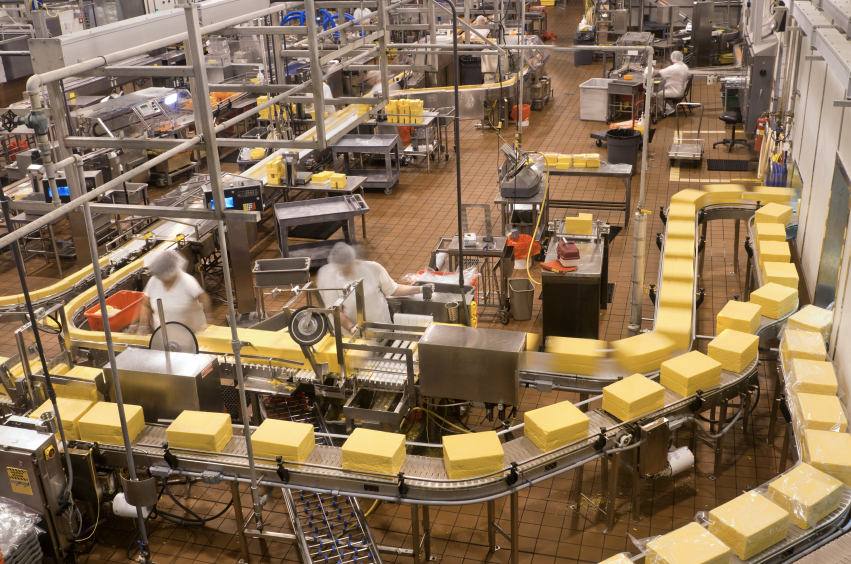 One essential factor that tends to get overlooked or not taken seriously in regards to food processing drainage is the building layout and design. Food processing plants are especially vulnerable to the growth of both pathogenic and non-pathogenic microorganisms.
These organisms, when not properly handled, can lead to serious health concerns, including the growth of various forms of dangerous bacteria: listeria, salmonella, and e.coli. Because of this, good building design should take the importance of drainage systems into account.
This means that you should consider the critical areas where a drainage system is necessary within the plant. Installing the right number of drainage systems will also help to ensure that any wastewater that is created during work will have an exit channel within reach to drain it away.
Additionally, it is critical that water hoses are installed with easy access near the drainage channels to make the daily cleaning process easier for workers. Any necessary cleaning solutions should also remain close by with other drainage cleaning tools, so that workers will only have to make a single trip when it is time to clean out the channels at the end of the day.
Selecting the Right Drainage System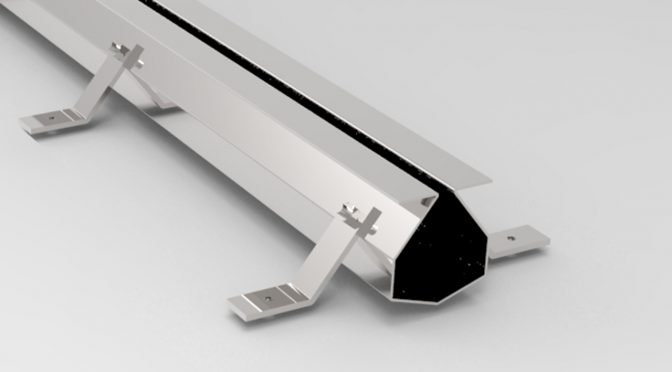 Another easy solution to ensure the most hygienic practices in your facility is by choosing the right sort of food processing drainage system. The first step to take is to choose the right style of drain. While floor drains are an obvious choice for a processing facility, there are different types of floor drains to consider.
Traditionally, grated trench drains are used, but these tend to pose many issues and end up being rather expensive for facilities in the long run. However, newer, pre-sloped grateless Slot Drains are becoming a more popular, affordable, and easier-to-maintain option.
The material of the drain is just as important to consider. Ideally, drainage systems within a food processing facility should use high-quality, corrosion-resistant materials. Newer floor drain systems, such as the Slot Drain, use food-grade stainless steel, which is bacteria, heat, and corrosion resistant, making it able to easily withstand the intense conditions found in food processing facilities.
Additionally, stainless steel is a non-porous material, which will keep bacteria from getting trapped, growing or becoming airborne.
Proper Drainage Cleaning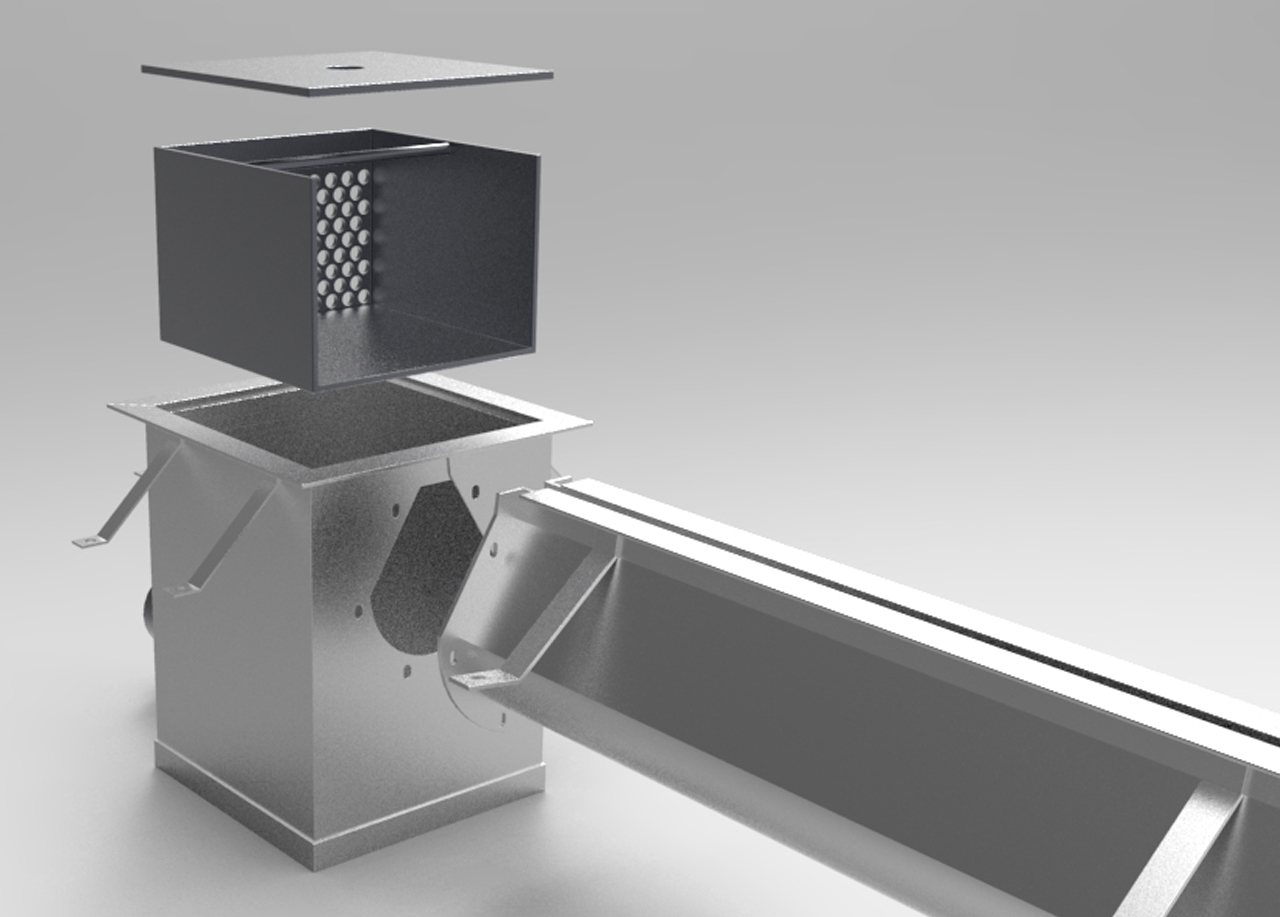 Having the right layout and drainage system for your facility is just the start when it comes to hygienic drainage solutions. Cleaning is an equally important factor when it comes to hygienic practices, especially in a food processing facility.
It is essential to keep in mind that, beyond differentiating between the "pathogenic" and "non-pathogenic" organisms that can form in a drainage channel, one must also recognize that these two categories can be broken down further. There are some that are free-form, which can be easily eliminated with the proper chemical cleaning solutions, and there are others that become embedded in what is known as biofilm, forming that slimy layer of grime sometimes found clinging to drainage channels.
These organisms can be resistant to cleaning chemicals, making them much more difficult to remove once formed.
To avoid such biofilms from forming, which can lead to dangerous bacterias forming and contaminating products, regular cleaning is necessary. Beyond using the right sort of cleaning products to kill any potential bacteria, the right technique is also essential.
Slot Drains offer a much easier to clean channel that is made up of a single piece of pre-sloped steel. This helps make cleaning a much easier process, as employees can flush water through the channel and then follow through with a brush or paddle, using a side-to-side motion rather than an up-and-down one to ensure the removal of all bacteria.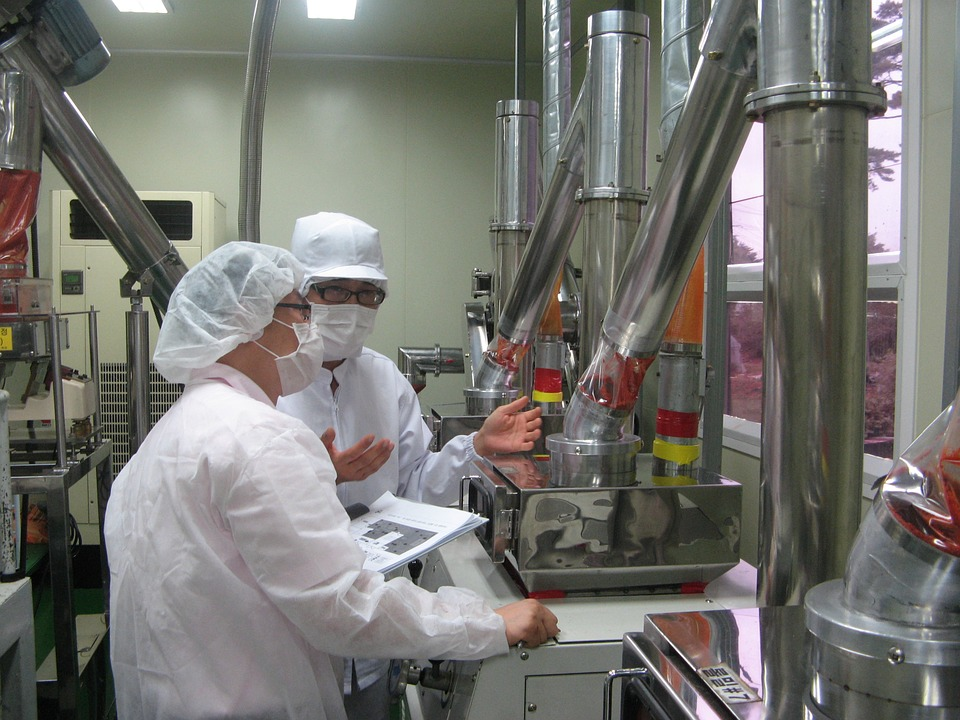 There are many things that you can do to ensure proper hygiene within your food processing facility. But, your food processing drainage system requires the most attention. Beyond simply having the right setup, you want your drainage system to be capable of handling the everyday tasks within the facility, and be easy to clean at the end of each day.
Slot Drain is easy to install and maintain and made with a food-grade stainless steel that will help ensure the highest levels of hygiene and function for your processing facility. You will not be disappointed with the way Slot Drain works in your facility.