Pools have long been a popular addition to any home. They provide days of countless fun during the summer and can be the center of any party.
But, where there is a pool, there is a pool deck drain. They are a necessary part of every pool, helping to filter water and keep pools clean. At least, until something big, like leaves, fall into the pool and end up trapped on the drain cover. No matter how clean you keep the rest of your pool, if the drain is clogged and dirty, it can make the whole pool look gross.
Even if you clean the drain, it isn't the most attractive thing. Think about it: you can have the sleekest looking pool on the planet, but a flimsy, plastic pool drain can easily take away from that look.
For a nice pool, you want an equally nice pool deck drain channel to match. That's where Slot Drain comes in.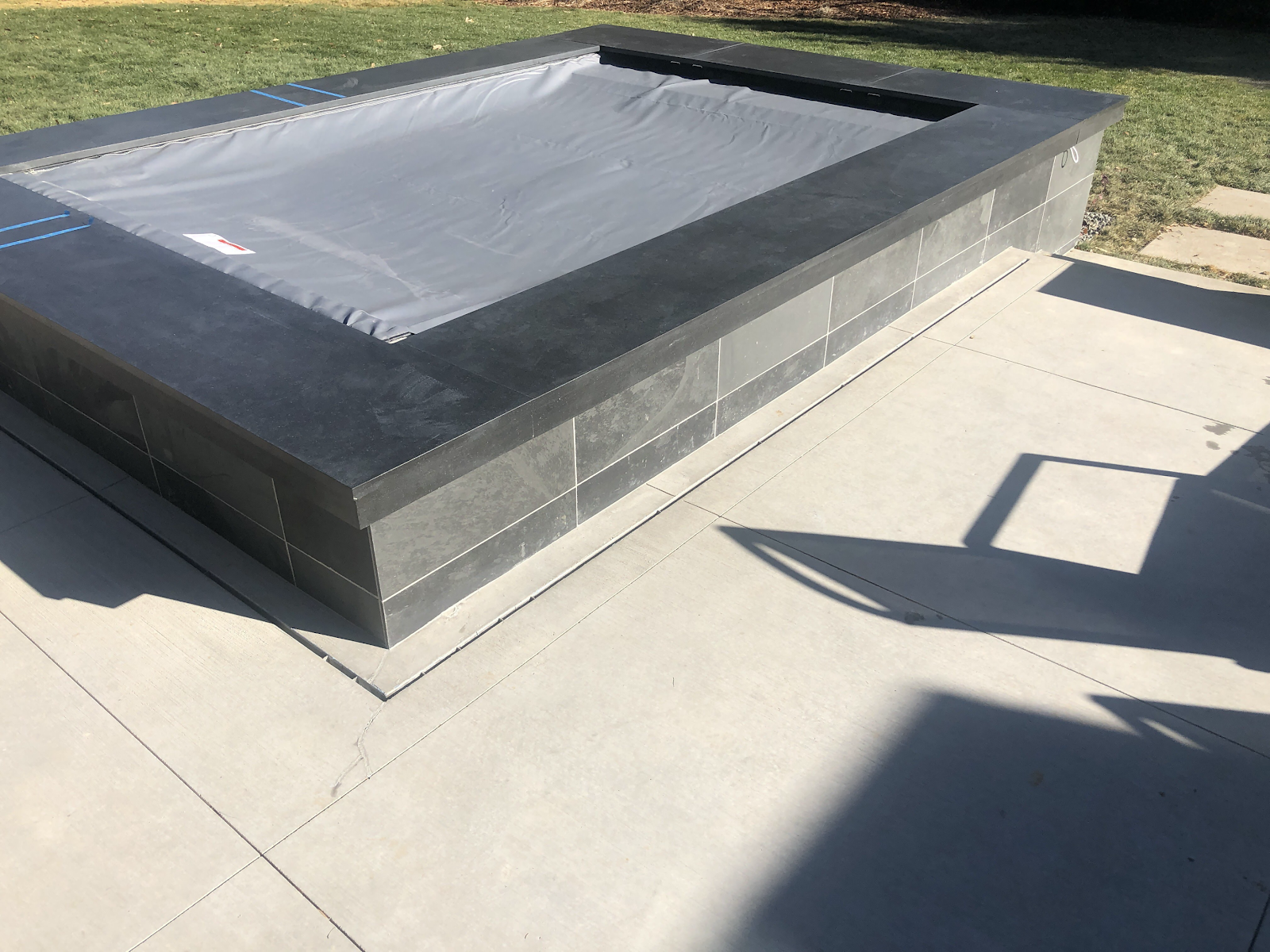 What is Slot Drain?
Slot Drain is a linear drainage system with a wide range of possible applications, including as a pool deck drainage system. Their 6000 Series Shallow Profile Drain is explicitly made with places like swimming pools in mind. Like all their systems, the 6000 Series is a pre-sloped, pre-assembled system. Aside from that, many factors help make it a superior drainage system to use as a pool deck drain.
Eliminates the Need for a Grate
Traditionally, pool deck drains, and other drainage systems require a grate. Grates are heavy covers, meant to protect the drain channel by allowing water to flow through, but preventing any large debris from slipping through. Grates are heavy, unattractive pieces that are also fairly fragile and can break easily.
Slot Drain, on the other hand, does not have a grate covering. Instead, the pool deck drain channel is so slim, that there is no need for a grate cover. The slim design of the channel is enough to prevent debris from clogging the channel, while still allowing water to filter through. The absence of a grate alone is enough to create a more appealing drainage system.
Can be ADA Compliant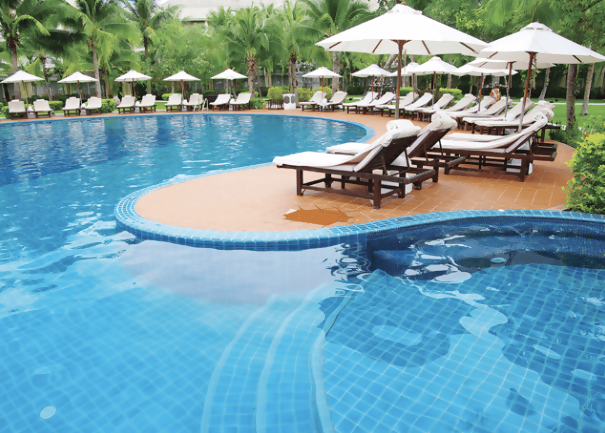 Unlike other drainage systems, since Slot Drain doesn't have grate, there is no lip that sticks up from the ground. That makes it much more comfortable and safer for people to walk across, or for anyone handicapped to pass over. Having an ADA compliant system is especially important because it helps to create a safer pool environment. So kids, elderly relatives, and handicapped friends and family will feel safe in the area around the pool, and won't be afraid to enjoy it with you.
It Offers a Stainless Steel Construction

The classic pool deck drain is usually made of plastic–plastic that can get old and dirty fairly easily. At some point, it may just get to a point where it no longer gets completely clean. Any dirt that clings to it can lead to bacteria, which could cause other issues.
With Slot Drain, you can choose from different pool deck drain channel materials. The best option, however, is stainless steel. Stainless steel is a nonporous material with countless benefits, one of the primary being bacteria resistance. The smooth channel will ensure dirt and grime do not cling to the inner walls, lessening the risk of harmful bacteria growing. Additionally, the stainless steel is corrosion-resistant, and therefore strong enough to take the strong pool chemicals without corroding from constant exposure.
Easier to Maintain Than Other Drains
Unlike the plastic pool deck drain that is so common, Slot Drain's system is incredibly easy to maintain. Without the heavy grate cover, it is much easier to keep the drain clean. With Slot Drain, you only need a brush, paddle, and some water or cleaning solution to clean the inner channel. The brush and paddle will loosen the debris and move it to the catch basin, which you can then empty and rinse out.
A flush of the system will help make sure everything gets removed, and will also disinfect the system, so no harmful bacteria begins growing.
An Attractive and Discreet Option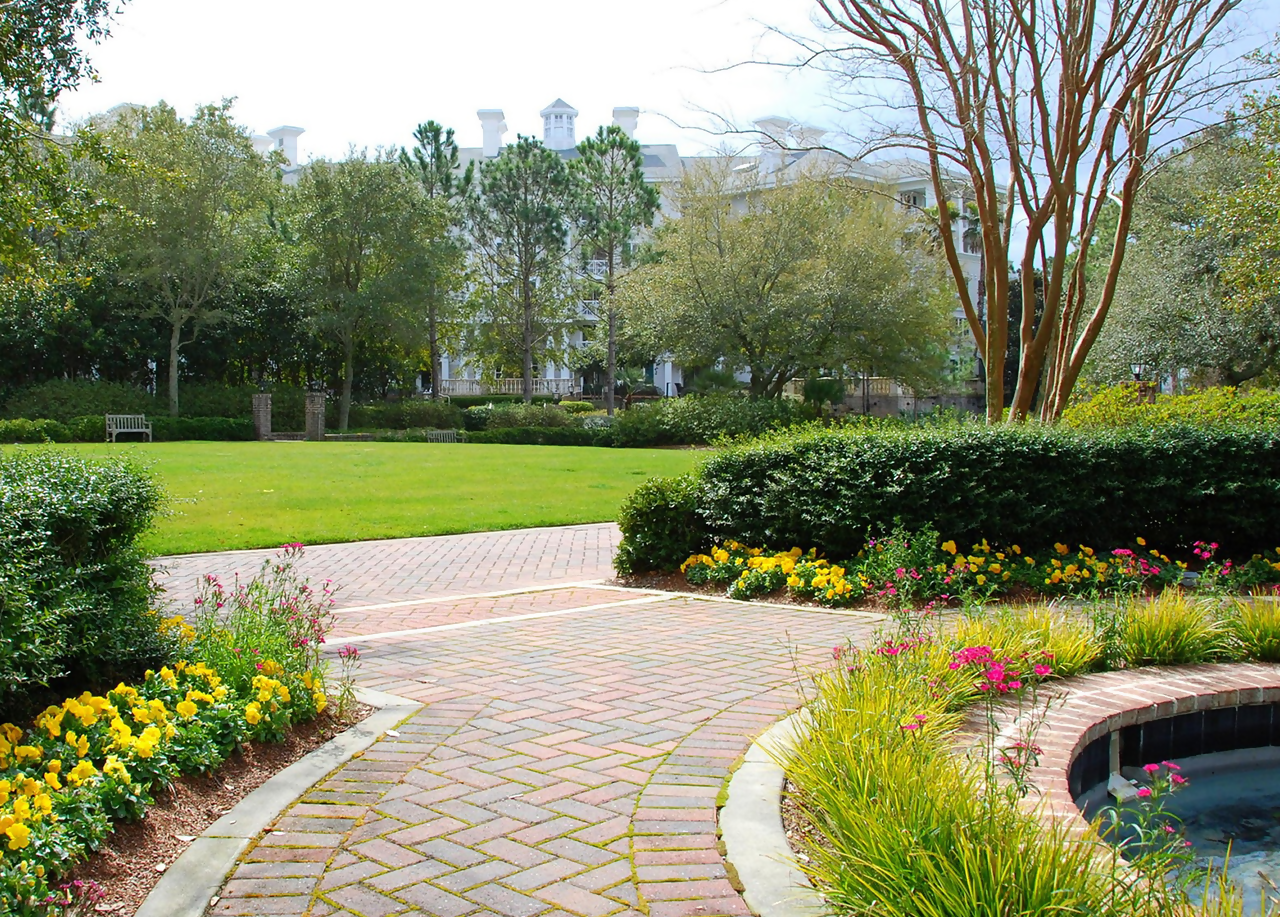 The other highlight of Slot Drain as a pool deck drain channel is the appearance. Unlike the plastic deck drains most pools have, Slot Drain is a discreet linear system that can usually go completely unnoticed. It has a sleek and modern design that makes it more attractive than any plastic or grate covered drain. This simple, attractive design makes it the perfect accompaniment to any pool deck and backyard–one you can be proud of being seen, rather than embarrassed.
It is Easy to Install
Aside from being easy to maintain, Slot Drain is easy to install as well. Whether you are ripping up your backyard to install a whole new pool and deck drain system, or just retrofitting it to what you already have, it is an easy job. You can have Slot Drain installed in virtually no time, with less mess than other systems may require, and with fewer workers necessary to complete the job.
Ditch the Plastic Pool Deck Drain
While you may love your pool, the deck drain can always create a small sense of dread. It gets dirty easily and can make for an unsightly part of any pool deck, no matter how clean you keep the rest of the area. Fortunately, however, you no longer need to feel embarrassed by an unattractive, dirty, plastic pool deck drain.
Now, you have Slot Drain–a modern drain that is effective, cleaner, and far more attractive than it's plastic drain counterpart. For your pool deck drain needs, consider investing in a Slot Drain 6000 Series drain system. You will be much happier, and the system since you won't have to worry about it becoming gross and unsightly over time. Aside from that, it will be much easier to keep clean and looking presentable. There is no need to worry about the price either, because Slot Drain is a system that can fit any budget.