Trucks and heavy equipment vehicles are all working vehicles. Unlike personal vehicles, they typically get exposed to a lot of rough treatment and get dirty quickly. Cleaning trucks and other heavy-equipment vehicles requires more attention to detail, attention they can't get at an ordinary car wash. Truck wash bays provide the ideal place to clean these types of vehicles, by providing all the necessary equipment and tools for a thorough and detailed cleaning. A lot of equipment goes into these bays that make them different from a typical car wash, and they use a great deal more water to clean each vehicle. This additional water usage increases the importance of choosing the right drainage system for a truck wash bay.
What Goes Into a Truck Wash Bay?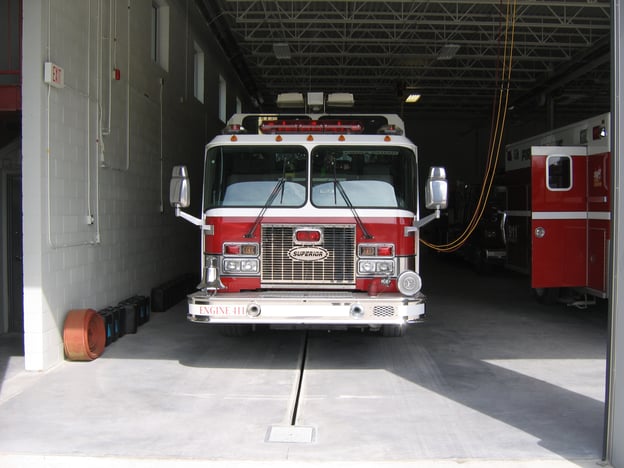 There are a variety of possible set-ups, since what a truck wash bay may need can differ from location to location. There are the essential supplies to clean the vehicles: soap, wax, degreasers, and other cleaners. Additional supplies include tools like detail brushes, pressure washers, and demucker systems to remove dirt and debris from the vehicles.
All of the water produced by truck wash bays needs somewhere to go; otherwise, it can become a serious health and safety problem. That is why ensuring you have an efficient and durable system for truck wash bays drainage is critical.
Considerations for Truck Wash Bay Drainage
Drainage is an essential part of any facility, but the needs can vary. For wash bays, you need to consider the following:
Flow Rates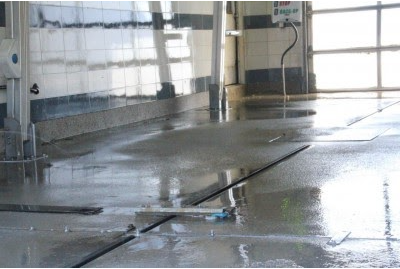 Truck wash drainage systems use large amounts of water, from cleaning the vehicles to cleaning the actual wash bay. Any drainage system you select must be capable of handling the level of water runoff produced. A professional car wash needs a flow rate of, at minimum, 3GPM (gallons per minute), and a truck wash could benefit from something more significant.
Easy Cleaning
With the amount of dirt, mud, and other debris that can come off a truck during cleaning, a drainage system can get dirty quickly. The easier the system is to clean, the better, as you will not have to spend so much time keeping it clean and free from dirt and debris. Grate-free systems make for even easier maintenance, as grates tend to trap dirt and are difficult to clean.
Safe Design
Safety is another major consideration to keep in mind. The system you select should be safe to walk and drive over, meeting the necessary guidelines to prevent employee and customer injuries as they move around the bay.
Corrosion Resistance
Any drain system you choose should use a corrosion-resistant material like stainless steel in its construction. This will protect against the corrosive properties found in some of the chemicals used for cleaning and maintaining the vehicles and facility.
Load Bearing
Trucks and heavy equipment vehicles weigh a great deal more than your average car. If a drainage system isn't strong enough, it can bow and break, leaving you with a costly repair job.
A System to Meet Your Needs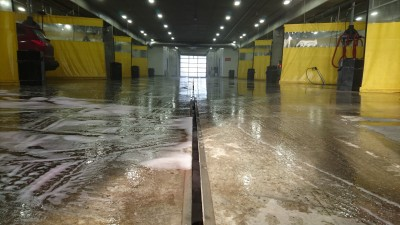 Slot Drain is a drainage system that can meet the various needs of truck wash bays. This modernized, linear trench drain system comes both pre-sloped and pre-assembled to allow for an easy installation process. Unlike traditional systems, Slot Drain is unique in that it does not require a grate cover, which makes maintenance and inspections hassle-free. You can add a Clean in Place system to make cleaning a more automated process, saving employees valuable time.
The industrial-strength 9,000 and 10,000 Series systems feature a Load Class F rating, the strongest load class possible. The stainless steel construction adds to the durability and is corrosion-resistant, allowing it to withstand the various chemicals found at a wash bay.
The system sits flush with the ground, making it safe for customers and employees to walk across. There are three different sizes for slot openings, but the 1" and 1.25" openings are best for truck wash bay drainage. Slot Drain systems feature the largest flow rates at 18 and 27 GPM per foot of drain, respectively.
Additional accessories that are available to help save time and maintain a clean system are a stainless steel catch basin and strainer basket, which help to catch any solid materials before entering the sewer system, and a cleaning paddle to make cleaning the drain easier.
The Right Drainage System for Truck Wash Bays
Truck wash bays provide a place for truck and heavy equipment vehicles to wash away the dirt and debris that accumulates over time. A truck wash bay needs to be well-equipped for any possible situation, which means that they need a set-up to ensure the bay does not get overwhelmed by the amount of water used.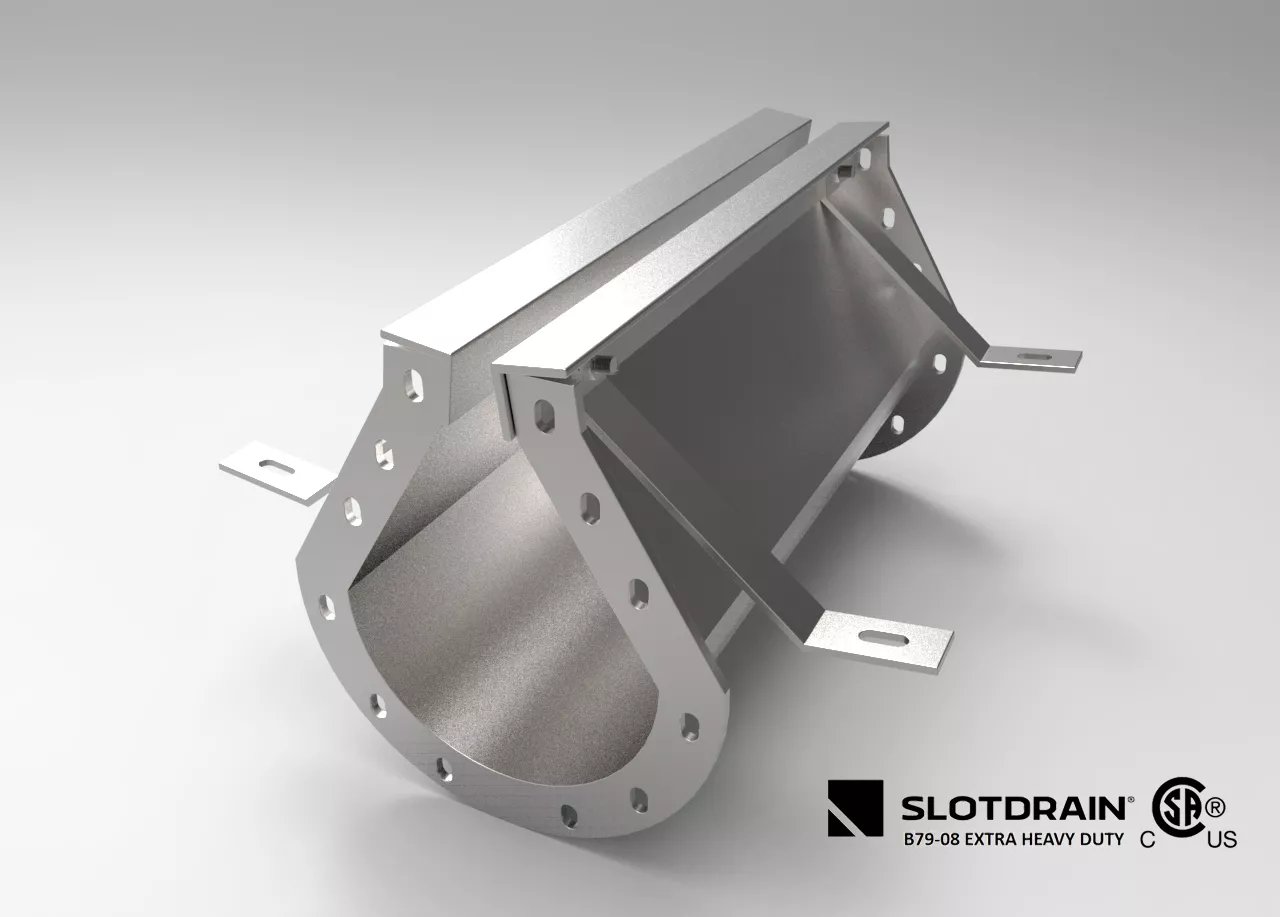 Explore Slot Drain's heavy-duty drainage systems today. They provide the necessary strength, durability, and flow rates needed for truck wash bays drainage in a sleek and efficient package.