Floor drains are an essential part of any facility or factory, particularly those in the food and beverage industry. These drainage systems are vital in helping to maintain a dry and sanitary facility, free from contamination.
There are different types of floor drains available, but, for food facilities, you'll want to watch what kind of system you choose. Ideally, a system like Slot Drain is best to provide effective, sanitary drainage needs. One recent facility that installed Slot Drain is the Valley Queen Cheese Factory in Milbank, South Dakota.
What to Look for in Food Factory Drainage
1. Bacteria Resistant
Food factories, of course, deal with a lot of food and food-related waste. When these products are left stuck on the floors or in drains, they can lead to issues like mold. With mold comes bacteria that can lead to potentially harmful contamination, like listeria, salmonella, and e.Coli. Because of this, you want a drain system that is made of a non-porous, bacteria-resistant material such as stainless steel.
2. Heat and Cold Resistant
Most food factories also deal with many varying temperatures as food products go through the production process. Things may initially start off cold, get hot, and then cold again as finished products get prepared for shipment. While you can have different drain systems, it is much easier to have a single, cohesive floor drain that is capable of withstanding both extreme heat and cold temperatures without suffering damage.
3. Heavy Load Class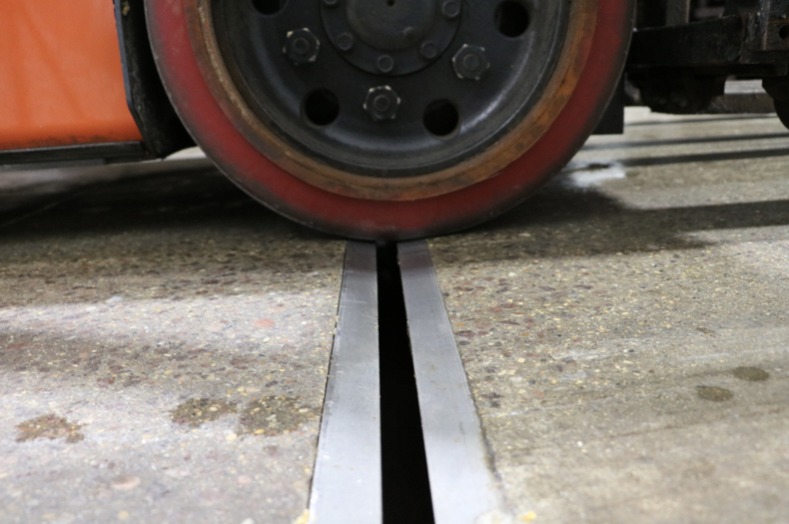 Factories, regardless of the type, often use heavy machinery to make the product or to move products around. These combined weights can create a great deal of tension on top of a floor drain. If it is not strong enough to handle the weight, the drain can break–especially if it has a grate covering, which is more fragile than the drain channel itself. For this to not be an issue, it is best to choose a drain system that has a higher load class so that it will withstand the heavy loads more readily.
4. Corrosion Resistant
Another critical feature factory floor drains require is corrosion resistance. Many factories, including food-based ones, use strong chemicals to keep their facilities clean. If the wrong materials are used, these chemicals can eat away at the flooring or drainage system causing serious and costly damage. Once chemicals corrode a drain, the system requires replacing; otherwise, it will not work properly.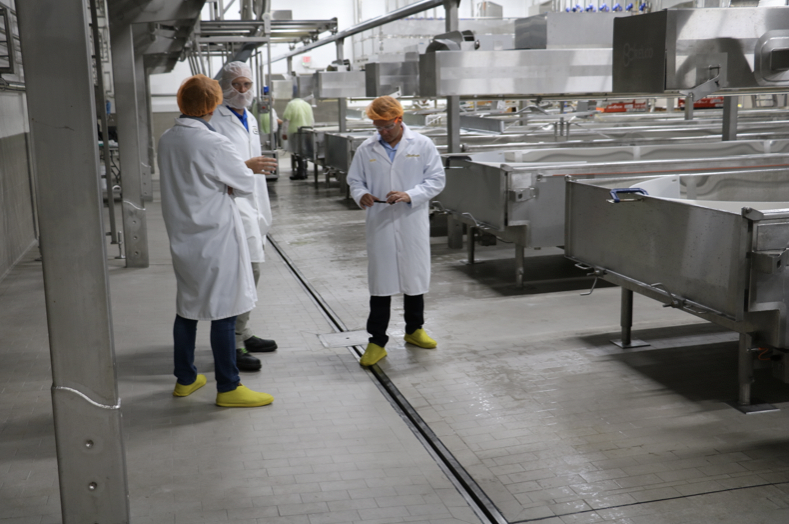 Benefits of a Slot Drain
The above are just four of the most important features that every food factory needs in an efficient floor drainage system. While it can seem like a lot to ask of a single system, it is possible. Slot Drain is an innovative style of trench drain that is available for use in food facilities that includes all of the features mentioned above.
Slot Drain's system is a trench drain that offers a food-grade stainless steel construction that is highly durable. Stainless steel is a non-porous, bacteria, and corrosion resistant material, that is ideal for food factories. Beyond that, stainless steel can withstand extreme temperatures, both hot and cold.
Unlike other systems, Slot Drain's durability is also capable of handling heavy loads. Slot Drain's systems can handle up to a Load Class F, the highest possible load class.
But, what makes Slot Drain unique is that, while it is a trench drain, it does not require a grate covering. The purpose of drain grates is to prevent larger items from falling into the drain channel or to prevent people from tripping over the opening. Slot Drain has a slimmer opening that requires no grate and is still ADA compliant.
Finally, Slot Drain is an easy to install and maintain system. It comes in a pre-sloped and pre-assembled system that only takes a couple of hours to install. Furthermore, there is the option to install a self-cleaning system to help make daily clean-up much easier and less time-consuming.
Valley Queen Cheese Factory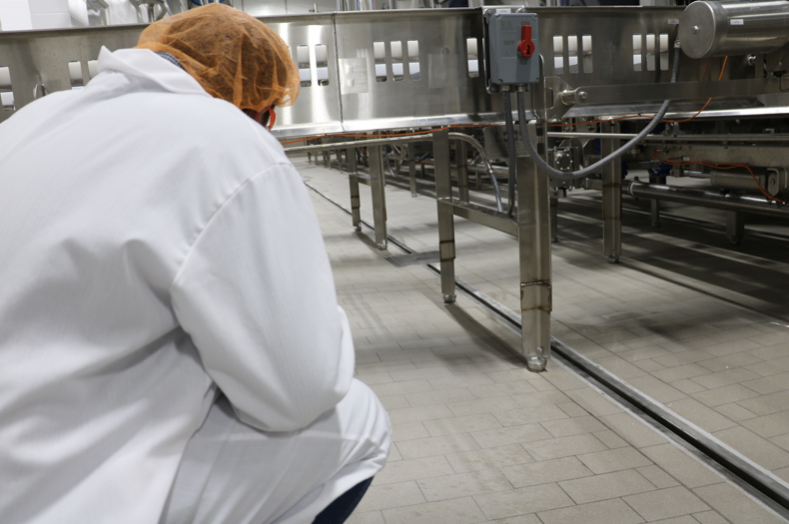 Slot Drain has worked with a wide variety of clients, and the Valley Queen Cheese Factory of Milbank, South Dakota is a perfect example. This award-winning factory produces whey, lactose, and anhydrous milk fat products that various large food brands rely on to create their products.
Everything they produce requires different fresh ingredients. Because of this, the factory must be kept clean and sanitary at all times. One vital part of keeping such a facility clean and sanitary is with a floor drainage system.
For their drainage needs, the Valley Queen Cheese Factory chose to work with Slot Drain's sleek, modern trench drain system. The linear system can easily follow along the walls of each section of the factory, without attracting too much attention or creating a tripping hazard.
The system is capable of handling large amounts of wastewater, making it ideal for cheese making. In addition, since the stainless steel construction is non-porous and bacteria-resistant, it means it will also help with odor control, ensuring the factory never has a bad smell due to any waste that goes through the drain.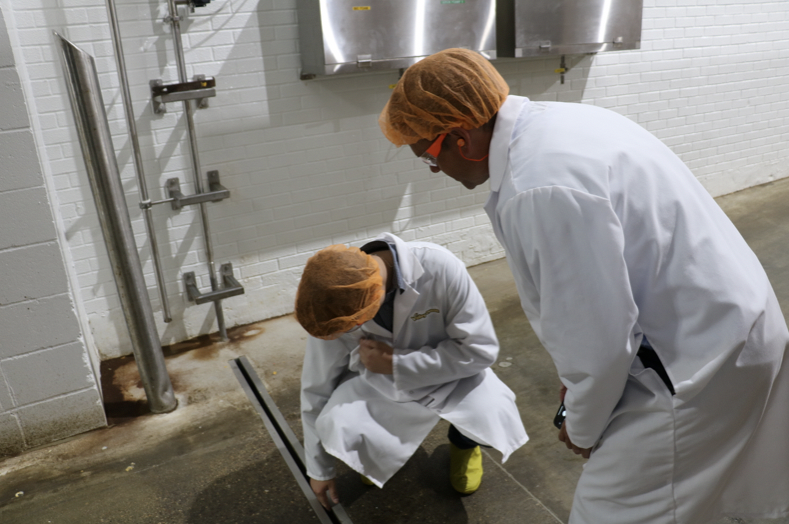 With the easy maintenance, it will only take a few workers to clean the system at the end of every workday. It is an aesthetically pleasing, highly efficient system for any factory to install within their facility.
Trench drains are the ideal solution when it comes to floor surface drainage in factories. For a reliable, aesthetically pleasing system, Slot Drain is an option to consider. Valley Queen Cheese Factory saw the various benefits of choosing the Slot Drain System for their factory. With its grate-free, stainless steel construction, it can handle a wide range of environmental situations without ever suffering damage. Beyond that, it is easy to clean and maintain, making it well worth the investment.