The consumer packaging industry has seen intense shifts over the last decade, as online shopping and sustainable practices become more in demand. That was the focus of this year's PACK EXPO, an international event that brings together the leaders and companies that drive the industry forward.
We were thrilled to learn about some of the new products and solutions available to manufacturers across several different industries. From more efficient packaging solutions to safer production facilities, here are a few key takeaways from the event.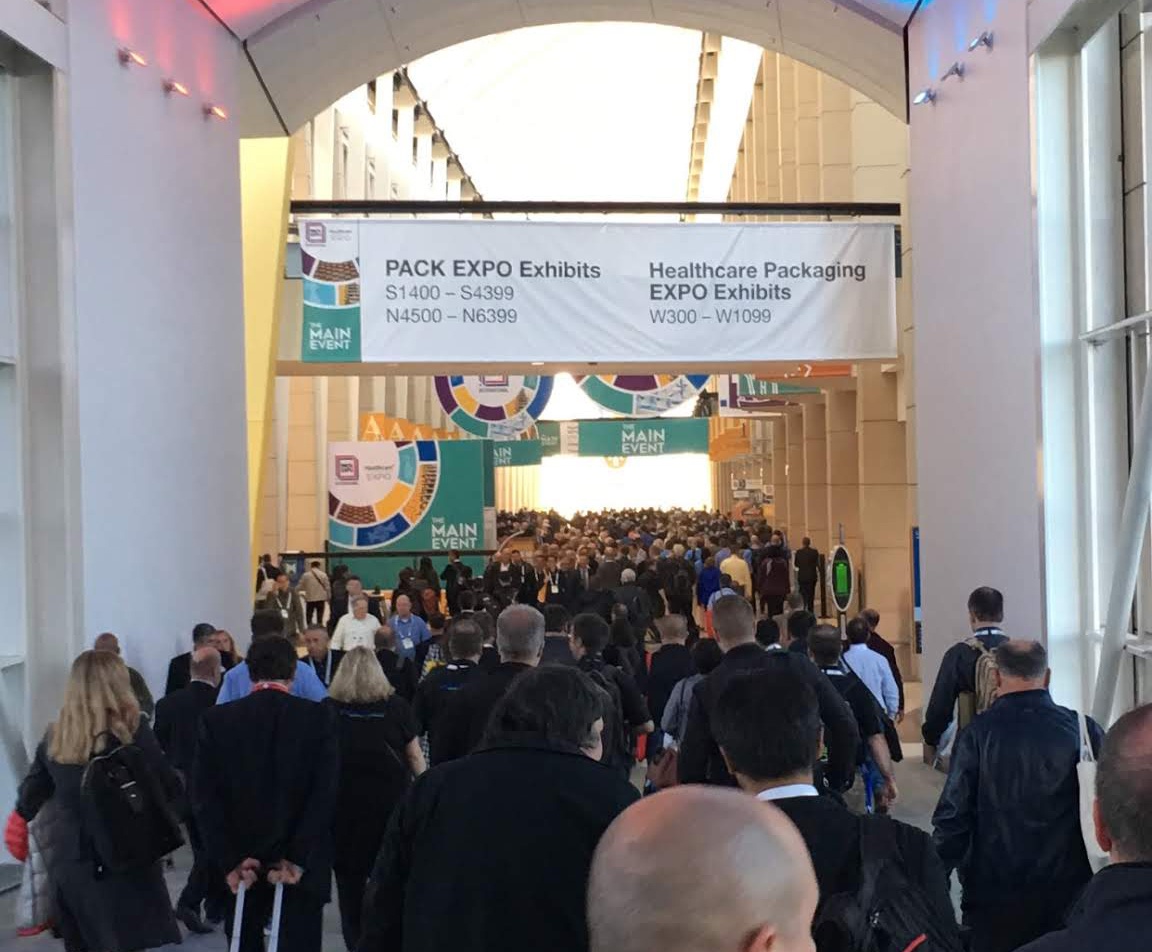 Addressing Challenges of E-Commerce Packaging
E-commerce has exploded in the last few years, and consumers today want sustainable, efficient packaging solutions for their online purchases.
But because of online shopping, the traditional product packaging industry has seen a few challenges, especially supply chain issues like product damage and packaging waste.
The solution is a more holistic approach to package engineering, one that accounts for the changes that online shopping has brought on the industry. Fortunately, we can learn from a few innovative companies that are meeting these demands.
Blue Apron is a subscription box company that offers customers regularly delivered meals, packaged fresh and ready for cooking.
"In a given month, we work with hundreds of ingredients for our menus, each of which have their own packaging needs to ensure safety and freshness," Gaurav Kale, senior manager of packaging at Blue Apron, told Dow in a recent interview. "To maintain the quality and safety of our ingredients and ensure we're managing our resources effectively, we categorize all ingredients into groups that require common packaging materials."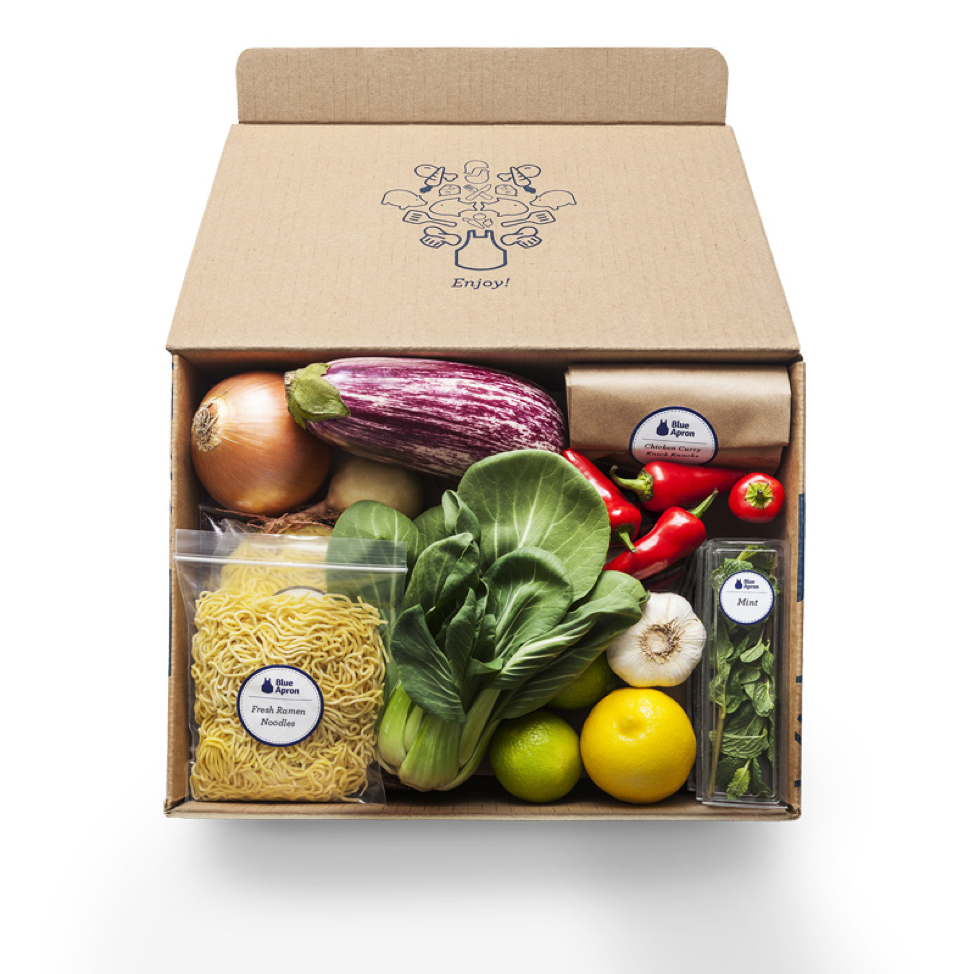 Industry leaders like Dow also offer high-performance packaging materials that provide both superior aesthetic and mechanical properties: bubble stability for thicker packaging films, high melt strength and thickness reduction. The end result is packaging that's durable, attractive and offers printability for marketing purposes.
In the last few years, visits to subscription box websites like Blue Apron have risen by more than 3,000 percent. The demand for sustainable and reliable solutions to e-commerce packaging will continue to grow, and we're excited to see what else the future will bring.
Solutions for Reusable Transport Packaging
The demand for sustainability and waste reduction is big across all industries, and more companies are taking their environmental and social responsibility seriously.
In an effort to reduce the amount of waste that leaves their facilities, companies are introducing reusable plastic shipping container packaging that's designed for long-term use. These plastic distribution containers are 100% recyclable and are used across several industries.
Companies like Brüel Systems provide washing and handling services for these containers once they're returned from use. Brüel Systems provides manufacturers with solutions designed for occupational health and an efficient use of resources.
Today's food distribution industry must meet the demand for safer, cleaner plants. A critical part of this initiative is ensuring clean, reusable packaging to help guarantee compliance with updated food safety standards.
Digital Solutions for Manufacturing Efficiency
An increasingly important topic at the EXPO was process efficiency and how manufacturers can incorporate digitalization in product design, production and performance processes.
Siemens has developed several new software platforms, offering manufacturers an integrated digital environment for different stages of the manufacturing process. This technology simulates the manufacturing environment, which allows users the ability to oversee and engineer product workflow at their facility.
Having this kind of data gives manufacturers the opportunity to review their production assembly processes, look for bottlenecks and improve areas of inefficiency.
A Proactive Approach to Food Safety Standards
Food safety recalls and more rigid food production standards often force manufacturers to revisit their equipment selections and overall processes.
When it comes to food plant design trends, there is an increased focus on ensuring that the facility design not only incorporates safe and hygienic functionality but that the design meets the strict standards set forth by the FDA, FSMA and USDA.
Deville Technologies is a manufacturer and distributor of industrial food-cutting and food-contact equipment forming complete hygienic process line solutions. All of their manufacturing equipment, from food-cutting machines to conveyors, offer manufacturers the design solutions they need to deliver products more efficiently. But their solutions also help manufacturing plants comply with FSMA requirements more easily.
Flexible Packaging and Modern Demand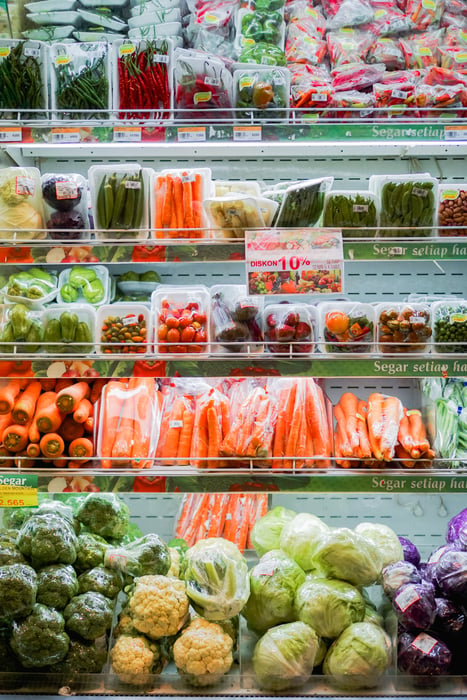 Flexible packaging offers manufacturers a few solutions to help meet consumer demands. It combines the qualities of plastic, film and paper to give manufacturers more options for protecting their product.
"Typically taking the shape of a bag, pouch, liner, or overwrap, flexible packaging is defined as any package or any part of a package whose shape can be readily changed," according to the Flexible Packaging Association.
Flexible packaging offers a few other benefits to manufacturers and consumers:
Extends the shelf life of food products.

Makes transporting products easy.

Requires less energy to manufacture.

Produces smaller quantities of greenhouse gases on the way to market.
The use of flexible packaging can help manufacturers meet goals for sustainability, safety and efficiency, which in turn puts them ahead of their competitors.
Tips to Ensure More Sustainable Packaging Practices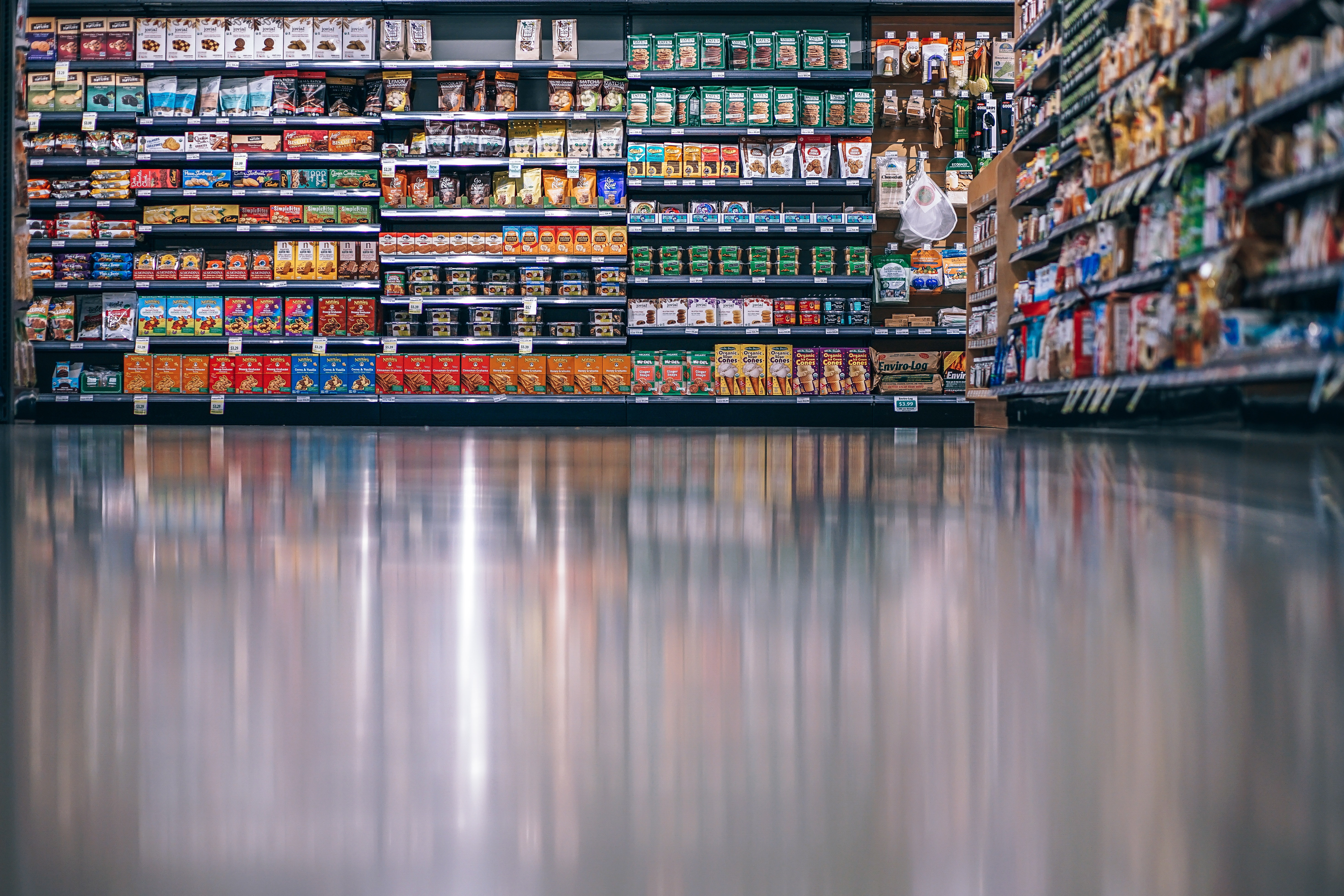 Emerging technologies and innovative packaging products have helped the consumer packaging industry optimize facility performance, reduce product damage and improve food quality.
The Sustainable Packaging Coalition is a project of GreenBlue, an environmental nonprofit dedicated to the sustainable use of materials in today's consumer-driven society. They offered a few tips for how manufacturers can ensure their packaging materials are both sustainable and safe for consumers:
Know what goes into the materials that are used in your packaging.

Check to see if any of these materials or components are hazardous. (Check out the

GreenScreen List Translator

for chemicals that are known to be unsafe.)

Stay informed. Keep up with NGOs, governmental bodies and the media for updates around any known hazardous chemicals or materials.

Be transparent with your customers about your processes and the materials you use.
A Trend Towards the Future
One of the most inspiring things about events like the PACK EXPO is seeing large corporations like DuPont and Siemens setting milestones for improving the consumer packaging industry. From new technologies that improve production efficiency to innovative new products that prevent waste, they've set the stage for companies of all sizes to grow and keep up with consumer demands.
"The most exciting trend is corporations viewing sustainability as a journey with long-term goals and constant improvements instead of a single achievement to check off," says Nina Goodrich with GreenBlue. "The corporate world has stepped up to begin viewing sustainability as an embedded aspect of their overall mission, and as an opportunity."
The voice of the consumer is powerful, especially with the rise of digital trends and social media. It's the companies that listen to and meet their customers' demands that will stay ahead of the competition.
Learn more about Slot Drain's solutions for efficient and safe food production here.